Tunku Ismail Sultan Ibrahim today pointed to two articles in the Federal Constitution pertaining to federal guarantees of state constitutions and the sovereignty of the rulers.
The Johor crown prince's tweet follows a blog posting by Dr Mahathir Mohamad, in which the prime minister claimed the state constitutions of Johor and Terengganu were nullified with the formation of the Federation of Malaya.
His tweet was accompanied by screenshots of two constitutional articles.
The first, Article 71, states: "The Federation shall guarantee the right of a ruler of a state to succeed and to hold, enjoy and exercise the constitutional rights and privileges of the ruler of that state in accordance with the constitution of that state; but any dispute as to the title to the succession as ruler of any state shall be determined solely by such authorities and in such manner, as may be provided by the constitution of that state."
The second, Article 181, states: "Subject to the provisions of this constitution, the sovereignty, prerogatives, powers, and jurisdiction of the rulers and the prerogatives, powers and jurisdiction of the ruling chiefs of Negeri Sembilan within their respective territories as hitherto had and enjoyed shall remain unaffected."
Amid disagreements with the Johor palace on the selection of the menteri besar and state excos, Mahathir said earlier today that the state constitutions of Johor and Terengganu were nullified when the Federation of Malaya was formed.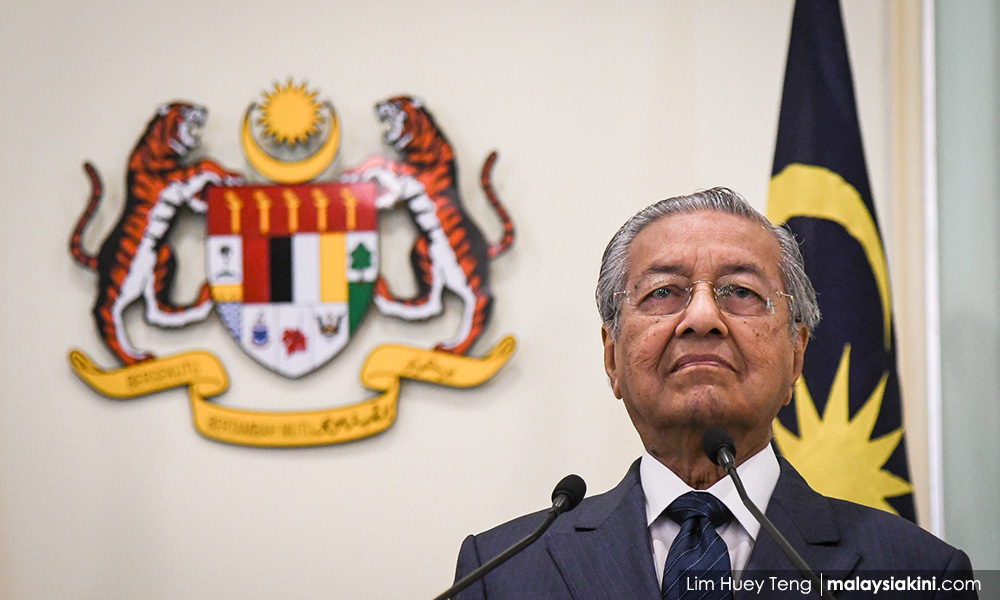 "The constitutions of Johor and Terengganu, which were promulgated earlier, were nullified by the new constitution which was accepted by all the states...
"Accordingly on May 9, 2018, the people of Malaysia went to the polls to elect the governments of (the Federation of) Malaysia and the governments of the states.
"It is important that everyone concerned respect the constitution and abide by it. Failure to do so would negate the rule of law," he wrote.
Johor's constitution was established in 1895, while Terengganu's constitution was drawn up in 1911. Both are still in effect.
State constitutions in all Malayan states are the basis for the formation of their respective state legislative assemblies, as well as the guiding law on how a state government is formed.
Johor state assembly speaker Suhaizan Kayat said Mahathir's remarks could have serious repercussions, and suggested a discussion involving state and federal experts be held.
Former Johor menteri besar Mohamed Khaled Nordin also chimed in, noting that Malaysia is a federation and not a unitary nation.
---
RELATED REPORTS
Johor speaker: PM's remarks can have serious repercussions
Ex-MB: Just because of spat, Dr M can't say Johor constitution nullified
PM: Johor, T'ganu constitutions 'nullified' when Malaya formed