Johor Menteri Besar Dr Sahruddin Jamal has denied that those in the new state executive council lineup are a 'team' aligned to Bersatu president and Johor Pakatan Harapan chairperson Muhyiddin Yassin.
In fact, Sahruddin reiterated that he selected all 10 excos to carry out the aspirations of the Harapan government for the benefit of the people of Johor.
He stressed that it was a team that he was comfortable working with, and believed its members would carry out their responsibilities well in serving the people.
"Actually, for us to fight for the people, there are no teams. Just the exco team around me, these 10 councillors are in the team that I am comfortable working with," he said in a special interview at his office in Kota Iskandar today.
"The purpose (of them being selected) is for us to look after the people of Johor, so there is no Team A or Team B.
"With the new team and with the cooperation of all civil servants in the state, it is important to ensure that the people of Johor would be safe and enjoy a good economy, thus making their standard of living better."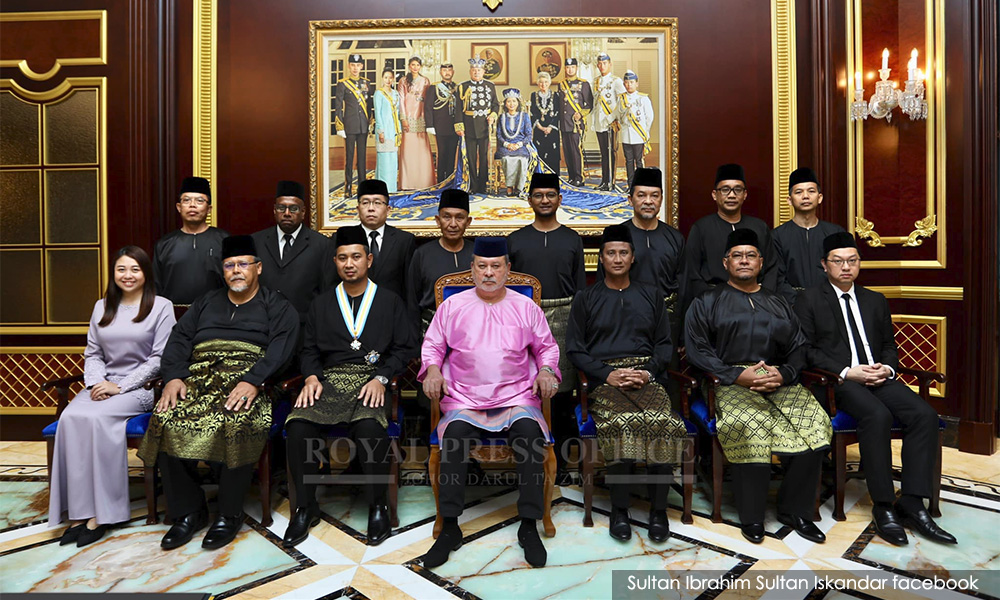 Sahruddin said this when asked about allegations that some of the new excos came under 'Team Muhyiddin', which also raised questions of interference from the palace.
Sahruddin, appointed Johor's 17th menteri besar on April 14, announced the state's new exco lineup on Monday, whereby he dropped two old exco members and appointed three new faces.
He replaced Osman Sapian who resigned as menteri besar on April 8.
The two former exco members who were dropped were Skudai assemblyperson Tan Hong Pin and Puteri Wangsa assemblyperson Mazlan Bujang. 
The three new exco faces are Bukit Permai assemblyperson Tosrin Jarvanthi, Tenang assemblyperson Mohd Solihan Badri and Jementah assemblyperson Tan Chen Choon.
Asked how he would play a role in balancing the relationship between the federal government and the Johor palace, Sahruddin said he hoped the good ties that he has had so far would harmonise the relationship.
"First of all, I honour and obey the Johor ruler Sultan Ibrahim Sultan Iskandar, and will carry out my duties with full responsibility, honesty, sincerity and trust and will not prioritise self-interest or politics, for the well-being of the people and the prosperity of Johor's economy," he said.
Sahruddin added it was based on the concerns of Sultan Ibrahim that the close ties between the palace and the people were established.
"Actually, there should be a check and balance. There needs to be a balance between the federal government and the palace. Insya Allah, I will try to resolve all issues," he said.
- Bernama