Bersatu Youth chief Syed Saddiq Abdul Rahman today questioned why Johor Crown Prince Tunku Ismail Sultan Ibrahim did not call for Najib Abdul Razak to be replaced as prime minister when the country was branded as a kleptocracy under his leadership.
Instead, Syed Saddiq said the crown prince had called for voters to retain Najib's government, which was accused of widespread graft, and is now calling for Dr Mahathir Mohamad, who has pledged to clean up the government, to be replaced as prime minister.
"The question for TMJ is, why, when the world knew Malaysia as a kleptocracy, he did not ask to 'tukar Najib' (change Najib), but is now asking the (current) prime minister, who has been given a mandate by the people, to be changed?" he asked in an Instagram posting.
Syed Saddiq then contrasted Mahathir's heavy responsibilities with the crown prince's.
"If one finds it hard to take care of the Football Association of Malaysia (FAM) and had to resign after less than a year, imagine the responsibility of a prime minister who is sincere in reviving the beloved country," he said.
Tunku Ismail, who had pledged to revive the country's ailing national football team, was elected as the FAM president on March 25, 2017.
However, on March 16, 2018, Tunku Ismail (photo), who also owns the Johor Darul Ta'zim football club, announced he was quitting as FAM president after failing to improve the national team's performance.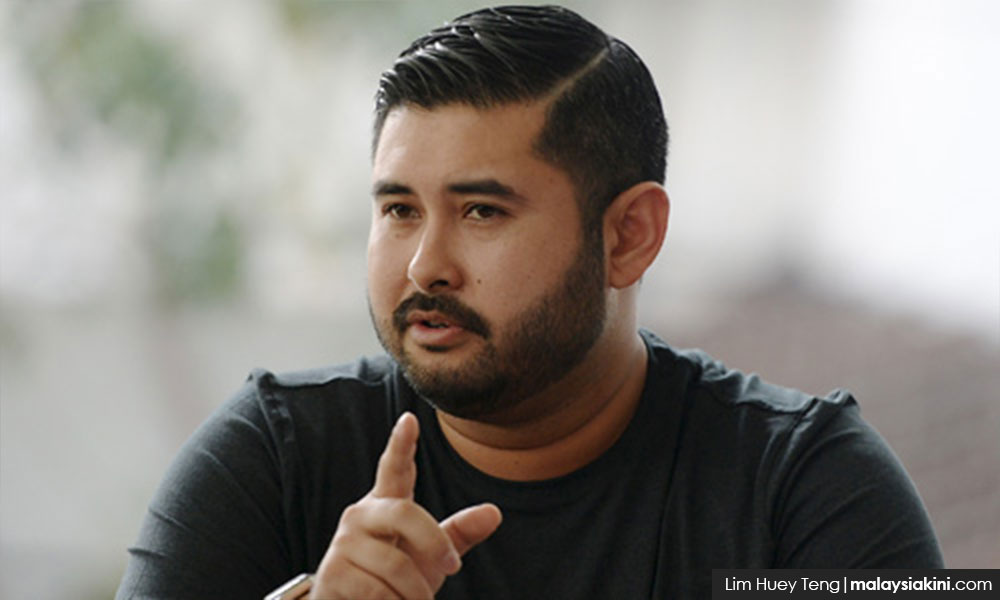 Tunku Ismail was also seen as endorsing Najib's government shortly before the 2018 general election and called Mahathir a leader with a "forked tongue" without naming him.
"Our neighbouring countries and I believe that if a ship has been sailing fine for many years, but has an issue due to its skipper, do not fix it with a new engine.
"We stay on the same ship and guide the skipper to where we want to go," he had said.
In his statement tonight, Syed Saddiq said: "Even though TMJ urged Johoreans to keep Najib in the 14th general election, the people still stood with Mahathir and rejected TMJ's call.
"We serve the people. The rise and fall of the government are in the hands of the people. This is a constitutional democracy."
Tunku Ismail recently courted controversy again when he made a snide remark against Mahathir when leaving the Larkin stadium on Wednesday night after JDT was defeated 0-1 against Shandong Luneng in the AFC Champions League.
As the crown prince's black sports utility vehicle was driving off, fans along the road chanted "Hidup TMJ," but one shouted "Change Mora", in reference to JDT's coach Benjamin Mora.
The vehicle which was ferrying Tunku Ismail, then suddenly stopped and the crown prince, who was in the front passenger seat, stuck his head out of the window and said: "Instead of changing Mora, it's better to change the prime minister".