Umno Youth chief Asyraf Wajdi Dusuki welcomed the police's decision to investigate a forum on the Rome Statute last Saturday under the Sedition Act 1948.
However, Asyraf questioned that when the probe has concluded, will the attorney-general, who participated in the forum, initiate the prosecution on himself.
"The question is, after the investigation papers are presented by the police to the Attorney-General's Chambers, will the attorney-general prosecute himself?" he asked in a statement.
Asyraf said it would be better for Thomas (photo) to resign as attorney-general before he is sacked, noting that his tenure is at the consent of the Yang di-Pertuan Agong.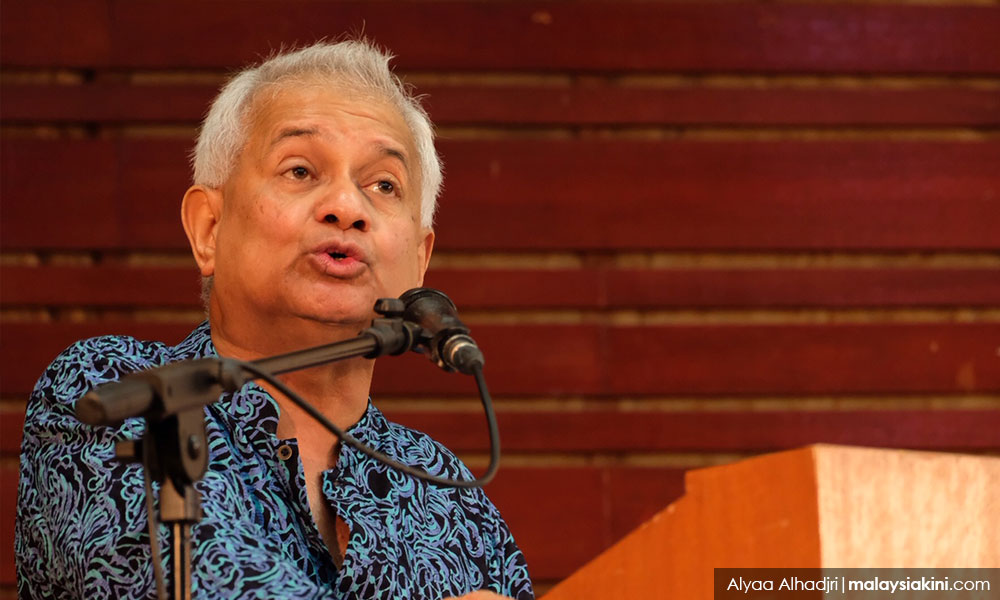 Earlier today, Inspector-General of Police Mohamad Fuzi Harun said police had commenced an investigation under the Sedition Act after receiving several police reports, adding that police will be summoning those involved in the forum, including the organisers.
The forum, organised by student activists, was also attended by academician-turned-politician Syed Husin Ali, G25 coordinator Noor Farida Ariffin, constitutional expert Shad Saleem Faruqi and lawyer Lim Wei Jiet.
The police reports have largely focussed on Syed Husin's comments made during the forum, which they claim were critical of the monarchy.
Meanwhile, DAP's Bukit Gelugor MP Ramkarpal Singh said the sedition probe was regrettable, adding that the panellists were only there to debate the issue rationally and could not have had any intention to disturb the peace.
Ramkarpal, in a separate statement, also questioned if the police will be hauling up the attorney-general for questioning.
"Free speech is one of the most important of basic rights in any society and the continued use of the Sedition Act is a blatant disregard of that right, more so in a situation in which a healthy debate was held with reference to various sound sources of information such as the Federal Constitution and case laws.
"The government should be encouraging such debates and free speech instead of instilling fear by threatening the use of the Sedition Act on those who support or criticise the Rome Statute," he said.
The lawmaker also reiterated his call for the government to abolish the Sedition Act.