SANDAKAN POLLS | Election watchdog Bersih has slammed Finance Minister Lim Guan Eng for promising to solve parking woes in Sandakan only if Pakatan Harapan candidate Vivian Wong won the upcoming by-election.
It drew parallels between the DAP politician's statement with previous controversial election promises by former prime minister Najib Abdul Razak.
"If the media reports are accurate, then it is reminiscent of Najib's infamous speech in 2010 in the Sibu and Hulu Selangor by-elections, where he said, 'You help me, I help you', urging the crowd to vote for the BN candidate if they want him to give allocations for a new bridge in Sibu and a new school in Hulu Selangor.
"He was widely condemned by the then opposition for bribing the voters," Bersih said in a statement today.
As a federal minister, Lim ought to address the people's woes regardless of their political affiliation, it stressed.
"Lim is the finance minister and it is within his power to grant that extra allocation if there is a genuine need, and indeed it is his duty to do so, regardless of which party the candidate or MP is from," it added.
Bersih urged the DAP secretary-general to "come clean" on his statement, and to apologise to voters if he did make such a promise.
Lim previously pledged to address the lack of parking lots in the Duchess of Kent Hospital in Sandakan only if Wong was elected as she would be able to "remind" him to include the project in the next budget.
"Wong will remember. If you are elected, remember to do your work. If you are not elected, then it can't be helped," he had said.
Subsequently, DAP lawmakers defended Lim, saying his comments had been taken out of context and he was not in fact threatening voters.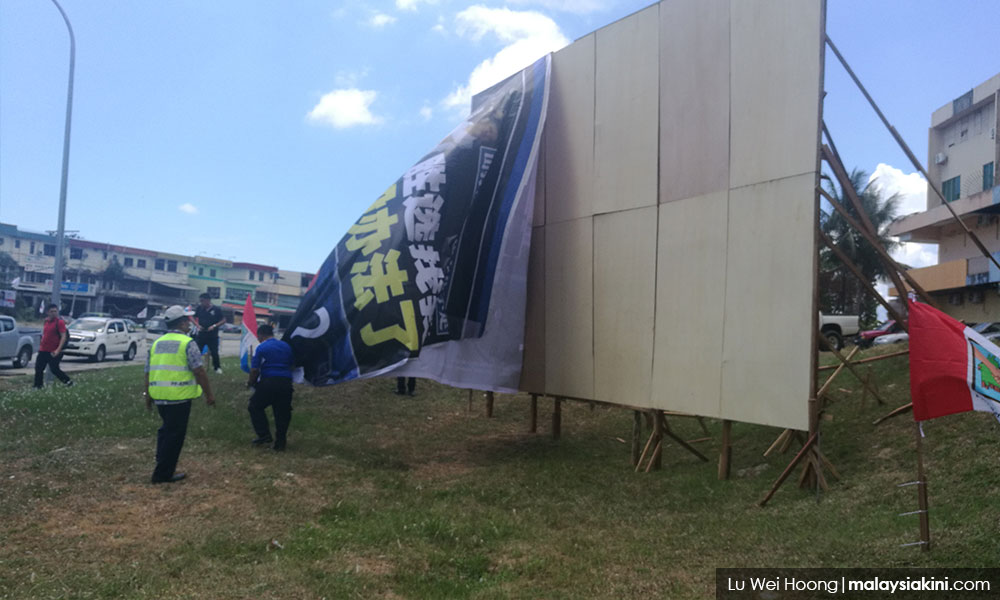 The NGO also questioned the Election Commission's (EC) decision to remove a billboard put up by opposition party PBS which had chided Lim over his parking promise.
"While the billboard may be offensive to some, we cannot see any election offence committed that would require the EC enforcement team's immediate action," it said.
The billboard in question had featured a screenshot of Astro AEC's Mandarin-language television report headlined "Insufficient parking lot in Sandakan hospital; Lim: If we win, then find me, if we lose, then there's nothing I can do."
EC officials previously told Malaysiakini that the banner was deemed "seditious", and they had received orders from its Putrajaya headquarters to take it down.
They then took it down following a police report lodged by Sabah DAP organising secretary Henry Shim.