Former Council of Eminent Persons chairperson Daim Zainuddin has called on Pakatan Harapan ministers to rein in their public disagreements and backbiting as they are aiding the opposition's narrative that the new government is unfit for office.
Acknowledging that it would take time for the greenhorn cabinet to govern smoothly, he said it was also important they give the perception that they were serious about ruling the country.
"Show that this government is a serious government, a united government. You can have differences, you can express your views but just because you have a view doesn't mean you are correct.
"When the majority has made a decision, this is a democracy, majority decisions you follow. That is how governments are run. If not there will be chaos," he was quoted as saying in an interview with the South China Morning Post.
A former cabinet member under Dr Mahathir Mohamad during BN's era, Daim said that the BN was able to rule uninterrupted for over six decades, despite needing time in the beginning to "solidify" the coalition.
He acknowledged that similarly, the new government needed time.
"I think (Prime Minister Dr) Mahathir (Mohamad) managed to bring them together. It will take time to gel. Don't go behind and say, 'Oh, I don't agree'. Don't agree, resign lah."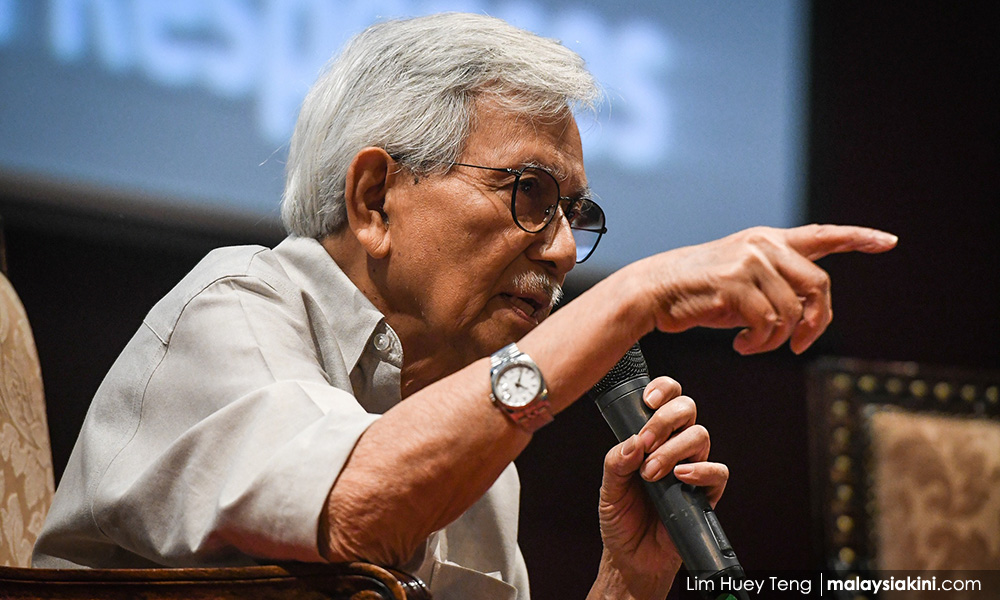 Daim was referring to various public disagreements among Harapan ministers and leaders over decisions made by Putrajaya.
According to the SCMP, Daim said these spats were being used by former prime minister Najib Abdul Razak, who is now facing criminal charges for money laundering and abuse of power, and Umno to press home their view that the new government was dysfunctional.
Since suffering defeat at the May 9 general election and initially shunned by his party and peers, Najib has since managed a comeback of sorts, gaining popularity as a vocal critic of the government, especially online via his social media platforms.
Daim said government leaders must learn to disregard Najib and cease their habit of responding directly to taunts and accusations by Umno and the opposition.
Instead, the former finance minister said new ministers should focus on the implementation of policies and promises they have made to the public.
"Why must you dance to their tune? When Najib attacked me about the (East Coast Rail Link) ECRL, what did I reply, what did I say?" he pointed out and reportedly made a sign indicating he had said nothing in response.
"Why must you (ministers) listen to their tune? You got your agenda. You implement your agenda. You don't implement, the rakyat say, what are you doing? You made promises (but) you are still answering him. You just ignore him."
Daim was appointed by Mahathir to lead negotiations with China to get the ECRL project back on track. The project was suspended by Mahathir's government after GE14, citing inflated costs and a lopsided agreement.
The project has since been resumed following negotiations with China assuring an RM21.5 billion reduction in overall costs.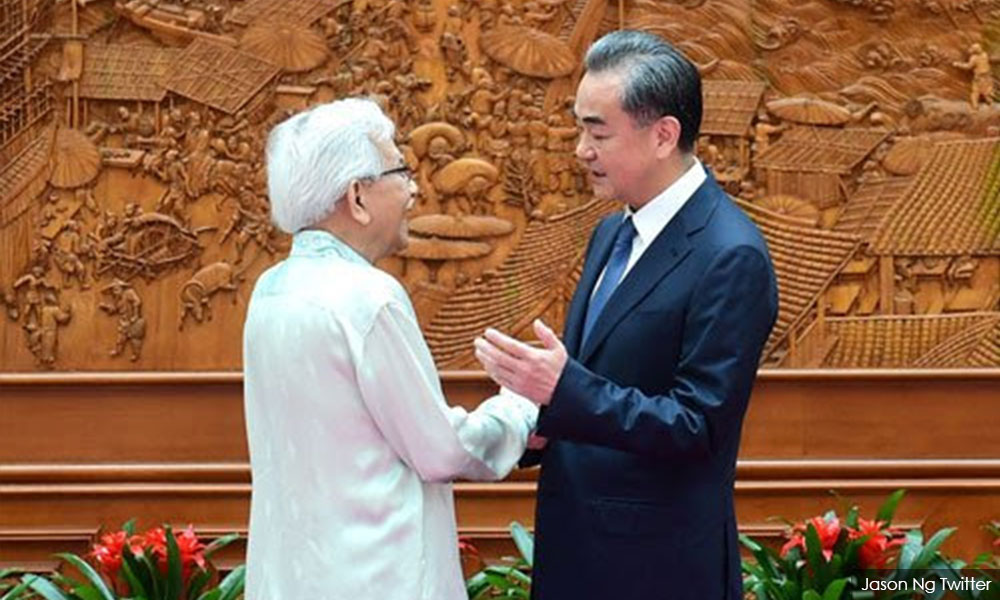 Daim further rapped the current line-up of ministers, many taking on a federal role for the first time, for being too "scared" to meet with the people.
Nothing that public criticism also stemmed from an impatience for speedy reforms, Daim urged the ministers to go to the ground and better explain the situation.
The long-time confidante and adviser to Mahathir opined that the Malaysian people would understand if reasons for the delays in reforms and fulfilling of election pledges were explained reasonably.
He said: "Instead you stay away, scared that I (the minister) cannot deliver my manifesto promises, don't want to go and see them, they will scold me.
"You go. I have been going around the country, they say 'OK'. They understand. They are reasonable. I am not a member of any party, only I like to talk to the people and say look – this is the real situation."