The Chinese Embassy in Kuala Lumpur has dismissed claims that Muslims in the country are not allowed to fast during the holy month of Ramadan.
According to embassy spokesperson Tang Tang, he has not seen any "irrefutable facts" to back these claims up, which he said have been resurfacing every year for the past decade.
Tang also urged Malaysians to visit China to see its cultural diversity first hand.
"There is a Chinese old saying that rumours will only be stopped by the wise. We hope and believe that our Malaysian friends would not be misled by rumours or listen to any biased information.
"We welcome more Malaysians to visit China to experience its rich and diversified culture, including the Muslim culture, and see with their own eyes the real life of Chinese Muslims," he said in a statement today.
Tang was asked to respond to PAS central committee member Mokhtar Senik alleging yesterday that Muslims in China are being prohibited from fasting and exercising their religion.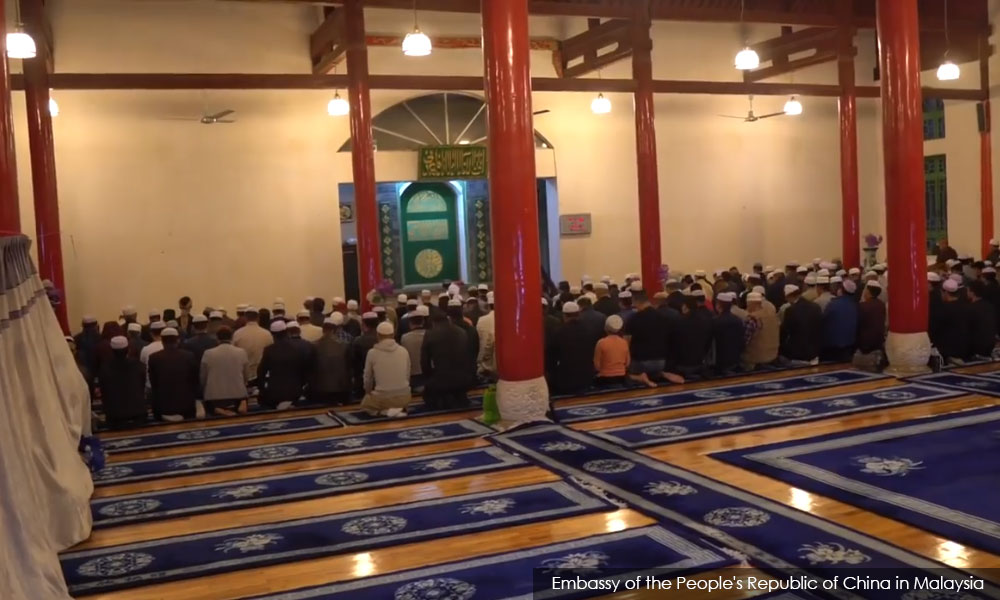 "That is the fate this country may face if political power is given to the kafir (infidels), no matter what kind of infidel they are," he warned.
Mokhtar was referring to the mostly Muslim Uyghur minority in China.
Beijing has come under heavy criticism over the mass detention and surveillance of Muslim groups in Xinjiang, where many Uyghurs live.
The country had initially denied the existence of the so-called 're-education' facilities, before describing them as vocational training centres designed to combat extremism.
In his statement, Tang also emphasised that China upholds the freedom of religious belief.
"We protect all normal religious activities in accordance with the law. Ramadan is the most auspicious and holy month of the year for Muslims.
"The Chinese government fully respects the normal religious activities and customs of Muslims during Ramadan.
"Those groundless rumours indeed are part of the attempts of those anti-China forces to tarnish its image."