Former prime minister Najib Abdul Razak claimed that police were taking the civil forfeiture route on his assets totalling RM711 million as returning them would vindicate him.
He noted that the maximum one-year confiscation period of his assets was expiring in 10 days, on May 18, which would then require the police to return them.
"If they were returned, it would surely confirm that Najib is not corrupt and did not buy those items using 1MDB funds or funds that were from illegal sources," he said in a Facebook post today.
Najib maintained that the items were gifts and donations.
The Pekan MP said he received many gifts from foreign dignitaries.
Furthermore, he said his daughter's mother-in-law was married to one of the richest men in Kazakhstan.
"Many of the items seized belonged to her - including gifts my daughter and her husband received," he said.
Najib appeared to be referring to Maira Nazarbayeva, who was previously married to Bolat Nazarbayev, the brother of the Kazakhstan president.
Najib's daughter Nooryana Najwa is wedded to Maira's son Daniyar Kessibayev.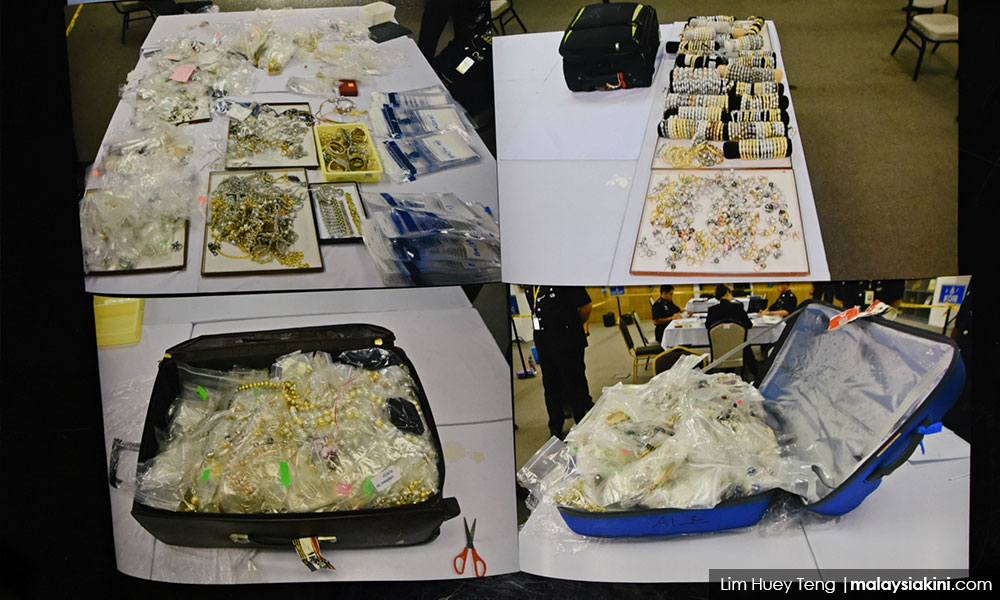 As for the seized cash from his property, which included 26 currencies, Najib claimed they were a donation for Umno's election campaign.
"Harapan used the asset seizure as a cruel propaganda tool to embarrass me and accuse me of obtaining money and property from illegal activities or 1MDB," he said.
The raid on properties linked to Najib at Pavilion Residences in Kuala Lumpur on May 18 last year yielded 72 bags of cash and jewellery, as well as 284 boxes of designer handbags.
On June 27 last year, police detailed the seized items which included RM116.7 million in 26 currencies, 567 handbags, 423 watches, 234 sunglasses and more than 10,000 pieces of jewellery. 
Police had put the value at between RM686.37 million to RM1.1 billion.