Electoral reform group has given the Pakatan Harapan government a progress score of 36.4 percent after its first year in power.
"Considering this is only the first year of a five-year term and that many of the reforms require legislative and constitutional amendments, the Harapan government has made commendable progress in reforming the institutions that guard our parliamentary democracy," Bersih chairperson Thomas Fann told a press conference in Petaling Jaya today.
Fann said the scoring was based on six main promises and 44 sub-promises which were specific to institutional reforms.
Of the 44 sub-promises, he said six had been fulfilled, another six partially fulfilled, eight still in progress and another eight barely fulfilled, while 14 more have not been fulfilled. Two were broken.
According to a 28-page report, among the fulfilled promises were barring the prime minister from holding another ministerial post and lowering the number of ministers in the Prime Minister's Department (PMD).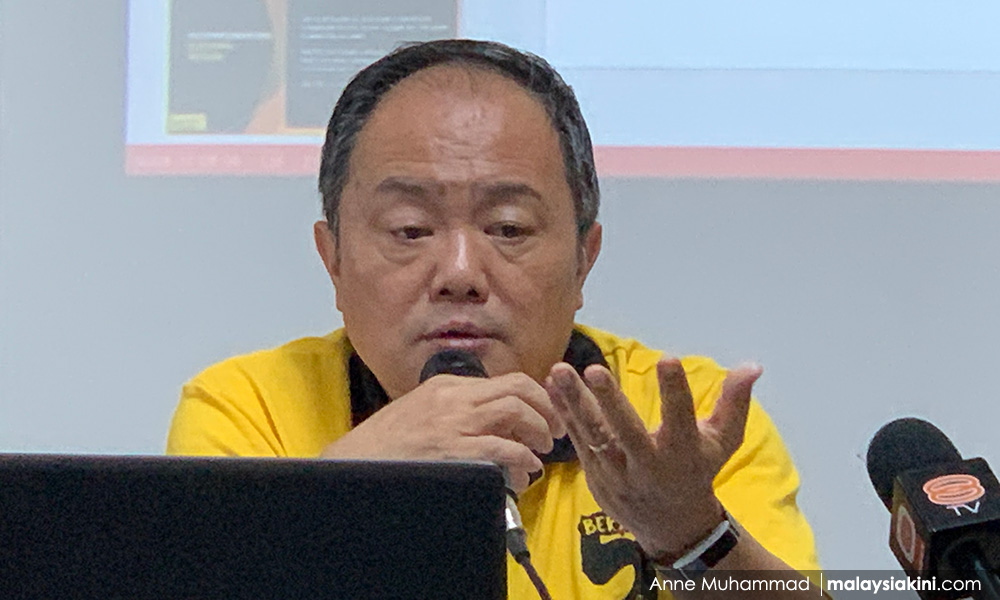 Others include reducing the allocation of the PMD from RM17 billion to RM8 billion and allowing to the opposition to head the Public Accounts Committee.
Overall, Bersih said it was satisfied with the progress made in the area of electoral and parliamentary reform. However, the report expressed concern that many critical reforms have not yet been made law.
"Bersih is concerned that many of the critical reforms in the area of electoral reform are yet to be codified in law and the Harapan government should expedite these reforms, especially those that do not require constitutional amendments.
"For structural reforms that require amendments to the Federal Constitution, bi-partisan support should be sought as such reforms like the institutionalising of the independence of the EC, MACC, Judicial Appointments Committee and the strengthening of Parliament, would be in the interest of the opposition," he said.
The report also noted that among the broken promises was to provide funding, based on a transparent formula, for MPs to run their service centres.
It noted that Harapan MPs were getting an annual allocation of RM1.5 million, compared to opposition MPs who are getting only RM100,000 per annum.
It added that Harapan had also promised that the Dewan Rakyat would sit for at least 100 days in a year, but the House only sat for 57 days last year, with 68 days scheduled for this year.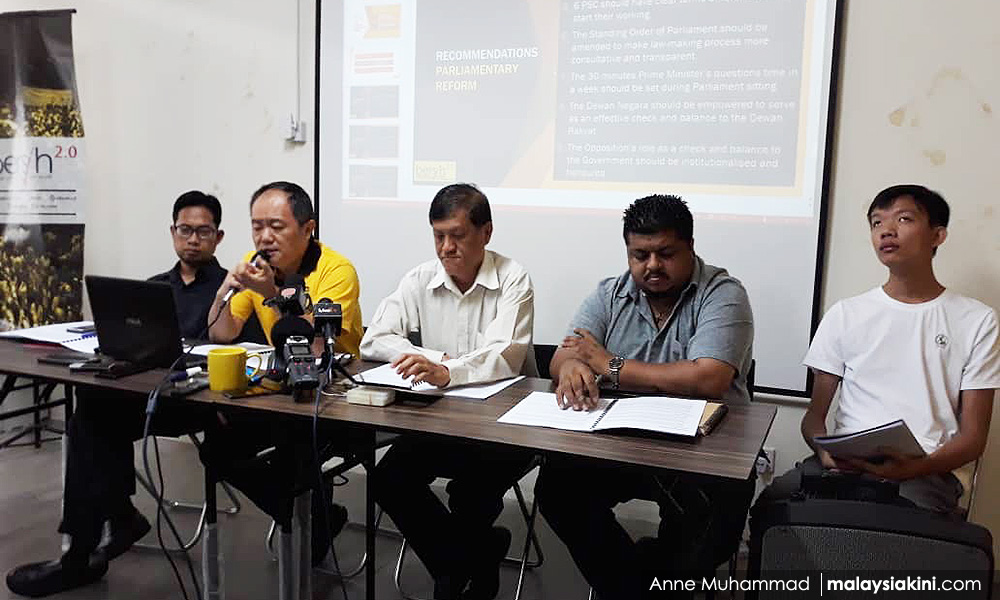 Bersih's report also provided several recommendations on electoral and parliamentary reforms.
On the electoral reform front, it recommended that a law be introduced to give the EC operational independence and power to act against election offences.
It added the EC should also allow outstation voters from West Malaysia to vote in East Malaysia through the postal voting system and vice-versa, without which they would incur high travel costs.
It also suggested that a parliamentary select committee on electoral reform be set up review current election laws and "fraudulent delimitation exercises" from 2016 to 2018 to prevent future malapportionment and gerrymandering.
On parliamentary reform, it said the Parliamentary Services Act should immediately be introduced and the six parliamentary select committees should have clear terms of reference, with proceedings made public.
It added that the Parliament Standing Order should also be amended to make the law-making process more consultative and transparent.
The full report can be viewed here.