Selangor ruler Sultan Sharafuddin Idris Shah has suspended the titles bestowed on former premier Najib Abdul Razak and his wife Rosmah Mansor, pending their respective court cases.
In a press statement this afternoon, secretary Mohd Amin Ahmad Ahya said the suspension is effective from May 6.
Najib was bestowed the Keahlian Darjah Kebesaran Seri Paduka Mahkota Selangor (S.P.M.S.) Kelas Pertama, which carries title Dato Seri, in 2004.
He was also conferred the Darjah Kebesaran Dato' Paduka Mahkota Selangor (D.P.M.S.) Kelas Kedua, which carries title Dato, in 1992.
"He has been charged in court for numerous acts of corruption, criminal breach of trust and money laundering. Therefore his Darjah Kebesaran S.P.M.S. and D.P.M.S. have been suspended.
"The sultan will review this following the conclusion of the court proceedings," said Mohd Amin.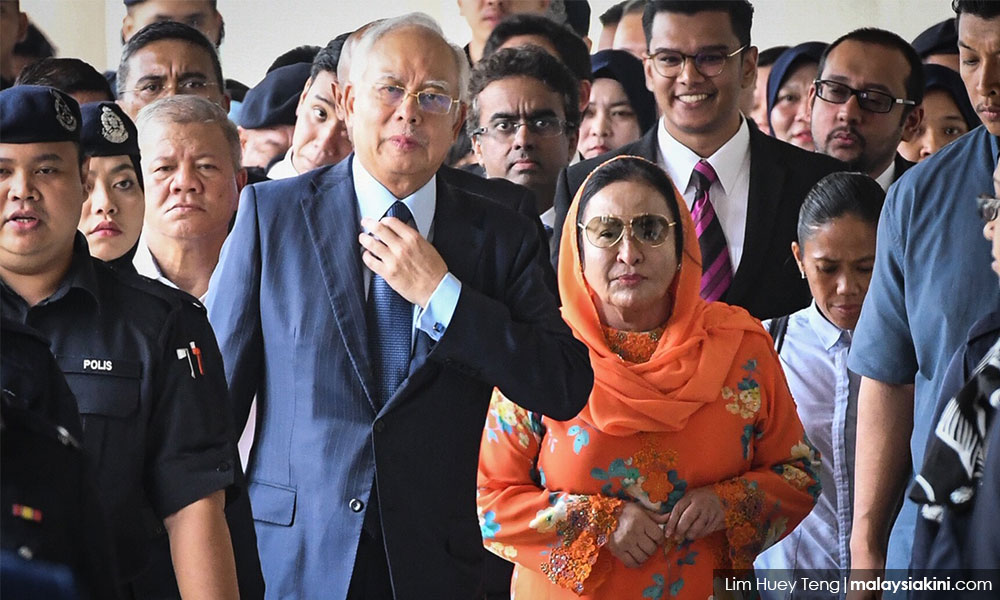 Meanwhile, Rosmah was conferred the S.P.M.S. Kelas Pertama, which carries the title Datin Paduka Seri, in 2005.
Mohd Amin noted that she had also been slapped with multiple charges and the ruler would re-look into the titles once these cases end.
Last October, the Negeri Sembilan palace stripped Najib and Rosmah of their Datuk Seri titles with immediate effect.
However, the couple still has numerous Datuk Seri titles from other states.
Najib has nine from Pahang, Perak, Malacca, Kedah, Penang, Perlis, Sabah and Sarawak. Rosmah has titles from Pahang, Malacca, Kedah, Sabah and Sarawak, which carry the Datuk Seri title or its equivalent.
In his statement, Mohd Amin also revealed that Sultan Sharafuddin had revoked the Dato title bestowed on former NGV Tech Sdn Bhd director Zulkifli Shariff.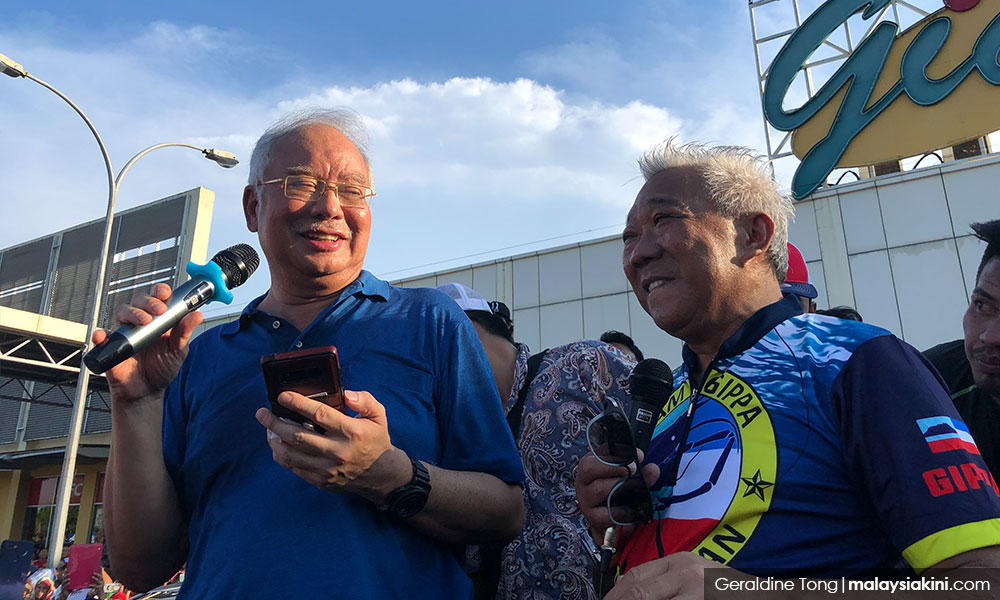 He said this is due to the Insolvency Department declaring him a bankrupt.
When asked by reporters about the Selangor ruler suspending his titles at his walkabout at a Giant hypermarket in Sandakan today (above), Najib declined to comment.
"No, I do not want to comment on that," he said before completing his walkabout which lasted almost one-and-a-half hours.
He was in Sandakan to help campaign for PBS' candidate Linda Tsen in the Sandakan by-election for which polling day is tomorrow.