PAS member Zaharudin Muhammad has listed five individuals whom he claimed to be part of a "dedak cartel" in the party.
In a Facebook post, he cited the five individuals as "Dr Hussam II," "Mr NT," "Mr KT," "Mr KH," and "everyone knows."
"Number 5 is a good friend. But he is too enamoured with his friends and has become the front liner in defending them. He doesn't know much actually.
"Of all of them, I will focus only on Number 1. Because what he does, Mr 2 all the way to Mr 5, they don't know about it.
"(Dr Hussam II) is more cunning than (the real) Hussam (sic). He swipes left and right. He is close with Azmin (Ali) too, and tried to get dedak from Azmin, but whether he got it or not is unknown," Zaharudin said.
'Dedak', or animal feed, is a Bahasa Malaysia term for bribes made famous by Prime Minister Dr Mahathir Mohamad.
In Zaharudin's case, the cartel refers to those who received funds from, or who are linked to Umno.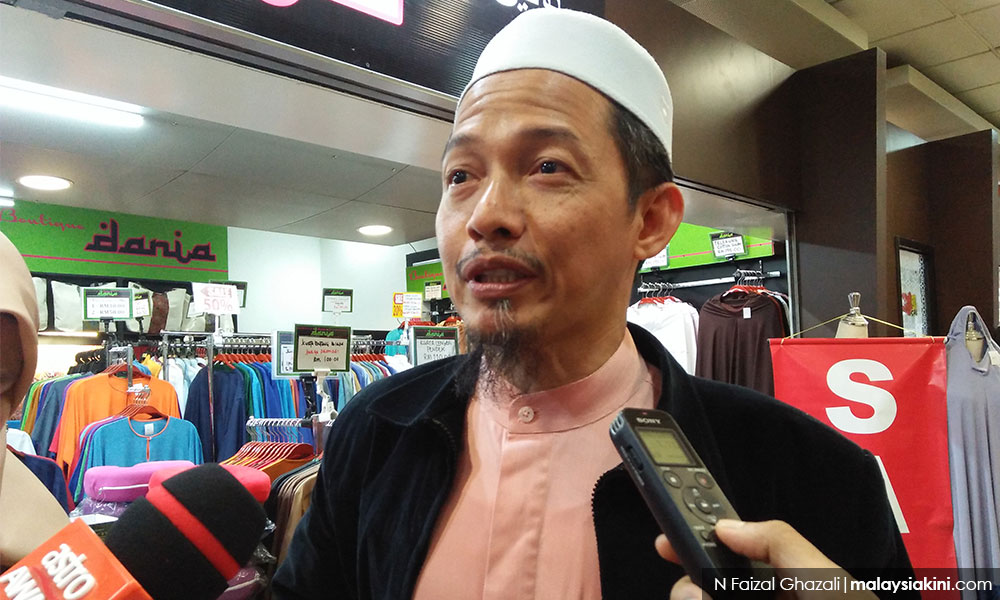 Zaharudin, the son-in-law of PAS president Abdul Hadi Awang, began attacking the group after being accused of leaking the infamous recording featuring PAS central committee member Nik Abduh Nik Aziz (photo) talking about receiving money from Umno.
---
Read more: PAS wants Hadi's son-in-law to explain 'dedak cartel' remarks
---
In his posting today, Zaharudin said his mission was to expose the cartel and save the party and its leadership from being slandered.
He added that his remarks had nothing to do with the RM90 million from Umno scandal involving PAS.
"God willing, the cases here were in a scale that did not break the law, but were wrong in terms of morals, religion, and party integrity," he said.
In the recording, Nik Abduh can be heard admitting that PAS leaders, including himself, late spiritual leader Nik Abdul Aziz Nik Mat, and even Hadi received funds from Umno.
He also said that PAS received RM2 million from Umno, with the knowledge of its top leaders, to defeat DAP in the 2016 Sarawak state election.
Nik Abduh had initially denied being the person speaking in the audio recording, but came clean in February this year, claiming that Hadi had given him permission for the denial.
According to Zaharudin, the recording was being used to justify the act of taking Umno funds as sanctioned by top party leaders.
"It actually was not, and I will show proof that the act of taking dedak was not condoned by top leaders," he had said.