Veteran newsman A Kadir Jasin today claimed that the Pakatan Harapan-led Johor government is slipping back to the old BN ways of giving away land to royalty.
Kadir said that while BN caving in to such pressure was unsurprising, it is concerning that the same is now occurring under Harapan.
"It is strange that there are claims that such things have also happened in Johor under the Harapan government. This is worrying.
"I hope the claims are investigated and confirmed by the new menteri besar Dr Sahruddin Jamal, as he surely would not want to repeat past mistakes and suffer the same fate as his predecessor," Kadir said in a posting on his blog.
Sahruddin, on April 14, replaced Osman Sapian as menteri besar after just 11 months.
Kadir, a Bersatu supreme council member who writes in his personal capacity, stressed that anyone is welcome to rebut his claims.
He also made reference to federal land earmarked for the Rapid Transit System (RTS) that was mysteriously transferred to the Johor ruler, who had since promised to return it.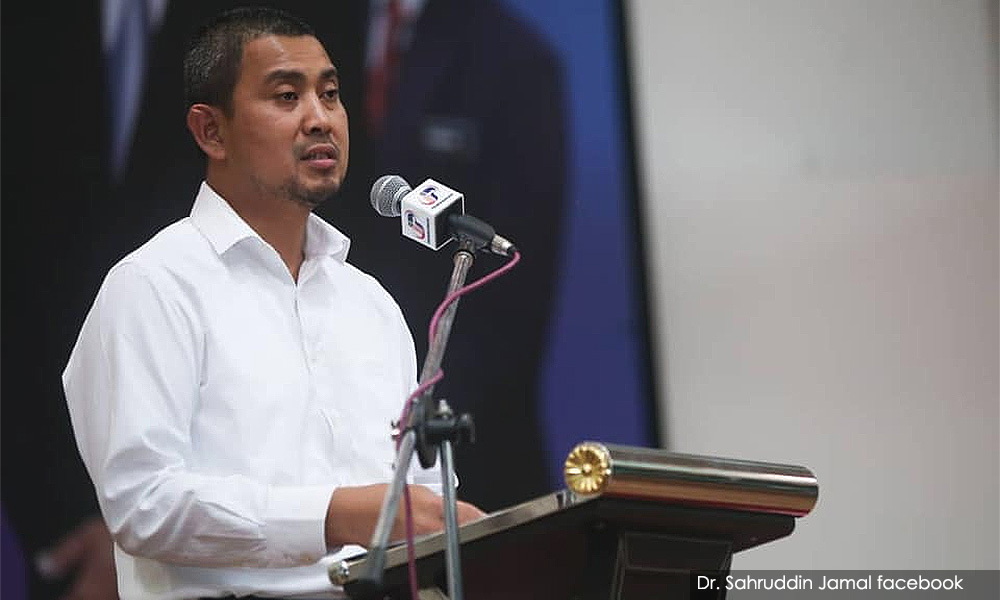 He said Sahruddin (photo) should be given time, but warned that all eyes are on what the new menteri besar will be doing.
Citing the Dutch East India Company seeking land in Indonesia, but going on to take more than it was given, Kadir said such practices are still taking place today.
He said this was being done through the awarding of land, applications for land, or forced takeovers under the Land Acquisition Act 1960.
Kadir said the latter was occurring in Malacca, with Sime Darby Plantations, a subsidiary of Permodalan Nasional Bhd, fighting a forced acquisition.
He was referring to the suit by Sime Darby against a foreign firm which it accused of trying to pull off a land grab in the name of royalty.
Kadir claimed such practices were widespread under the Najib Abdul Razak administration, and suggested that Najib's willingness to cede government land may be due to his aristocratic background.
He added that there was also a similar instance in Kuala Lumpur where a member of royalty received land measuring 24,000sqm worth RM75 million for just RM10.5 million.
"This is among the bad legacies left behind by Najib. He believed that cash and property were kings," he said.