Providing equal opportunities to all races should not only be looked at from the perspective of education, but also employment, Maszlee Malik said today.
Speaking to Universiti Sains Malaysia students during a question-and-answer session, the education minister cited the example of certain jobs requiring applicants to be able to speak Mandarin.
Maszlee was answering a question from a student who asked him about the possibility of loosening the quota system for the pre-university matriculation programme.
"Matriculation is just a road to university, just like a diploma, STPM and so on. But the matriculation programme gives the chance for the poor to advance their studies at the pre-university level.
"If we want to change, if we say in 'Malaysia Baru' there is no need for a quota system and so on, then we must also make sure job opportunities are not denied to bumiputera just because they don't know Mandarin," he said to a round of applause.
"We should not look at such issues in isolation – we harp on (the quota system in) matriculation without considering that people are being denied jobs because they don't know Mandarin, for instance.
"If we can make do without all that, if we can give equal and business opportunities, then we can talk about being fair to all."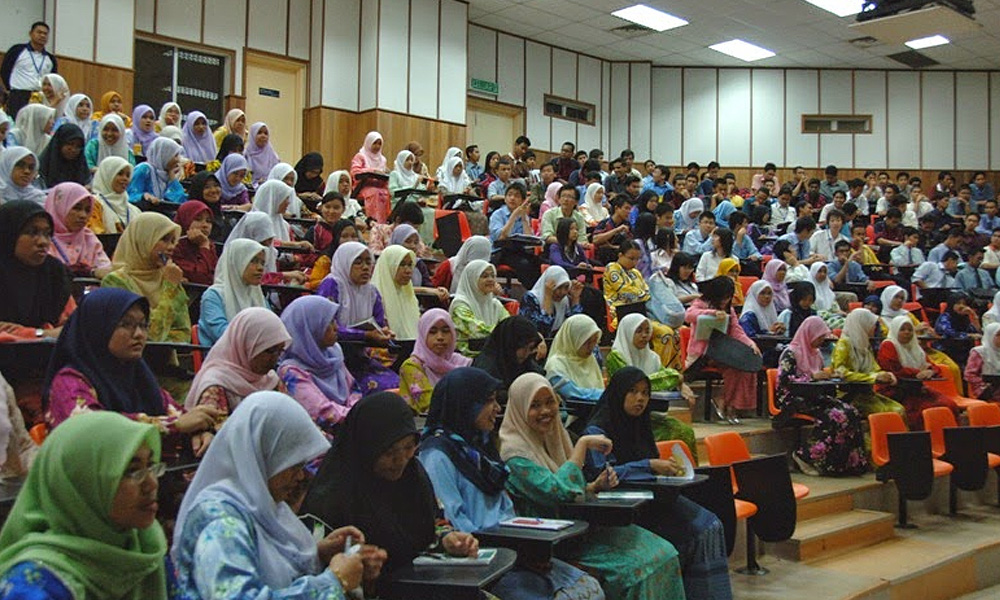 'Change will take time'
Taking a look back at history, Maszlee pointed out that the first matriculation programme was established in 1999 to help the bumiputera poor equip themselves with skills in science in preparation for university.
The minister added that it will take time for the government to bring change in the country.
"Our government is just a year old. If we want to fix everything within that period, I don't think even the Avengers could do it.
"The Avengers took eight years to kill Thanos," he quipped, drawing laughter from the crowd.
Moving forward, Maszlee expressed hope that the government would one day be able to fix inequality and provide equal opportunities for all, in line with the 'Shared Prosperity 2030' agenda shared by prime minister Dr Mahathir Mohamad recently.
Last month, Maszlee announced that the cabinet agreed to increase student intake into the pre-university matriculation programme from 25,000 to 40,000, while retaining the 90:10 ratio for bumiputera and non-bumiputera students.