Penang executive councillor Dr Afif Bahardin trained his guns on National Higher Education Fund Corporation (PTPTN) chairperson Wan Saiful Wan Jan after it was revealed that loan defaulters might be slapped with another travel ban.
The PKR assemblyperson described the proposed ban as betraying Pakatan Harapan's struggle prior to the last general election.
"I am of the opinion that if Wan Saiful is unable to defend Harapan's promise, it is time for him to consider his position in PTPTN as the chairperson of the corporation," Afif said in a statement.
Earlier, Education Minister Maszlee Malik explained that the proposal to reimpose the travel ban did not originate from PTPTN but from stakeholders who met with the corporation.
However, Afif said Wan Saiful should not even consider bringing back a culture from the BN era.
"I would like to remind him that this PTPTN issue was a rallying cry for Harapan Youth in the 14th general election, where we galvanised youths nationwide so that PTPTN can find a better formula for the future.
"The PTPTN issue also became one of the deciding factors for the youth of the nation to swing their support and votes towards Harapan and consequently topple BN," he added.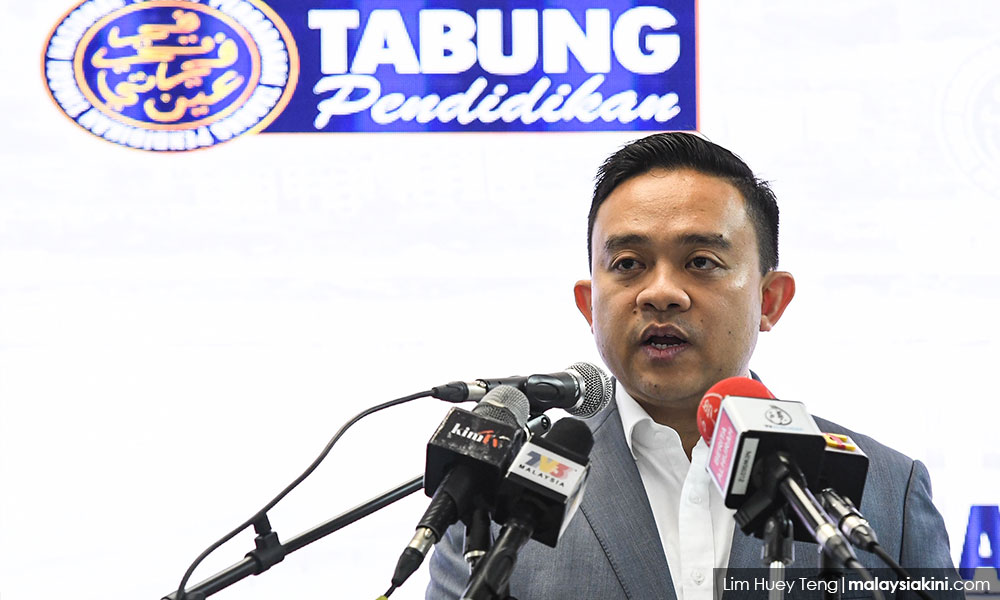 Afif urged Prime Minister Dr Mahathir Mohamad to intervene as it involved Harapan's promise and the younger generation's aspiration.
Harapan, as part of its GE14 election manifesto, had promised to defer repayment of loans for borrowers earning less than RM4,000 a month and eliminate the policy of blacklisting defaulters.
The travel ban for PTPTN loan defaulters was abolished in June last year with some 420,000 names removed from the blacklist.
Yesterday, the PTPTN management said it was looking at several other options to improve study loan repayments.
PTPTN deputy CEO Mastura Mohd Khalid said this included a proposal to bar defaulters from renewing their passports, driving licences, road tax and business licences.
She added that the travel ban has been PTPTN's most successful method to recover loans from defaulters, with more than two-thirds making payments after the ban was imposed.