Malay-Muslim NGO Isma has defended its statement that the position of Islam in Malaysia is threatened under the Pakatan Harapan administration, this despite the government giving the NGO the opportunity to conduct programmes with government agencies.
Its president, Aminuddin Yahaya, claimed that while religious activities continue under the new government, Islam has come under threat in the context of its position in the Federal Constitution.
"(Islam) is still at risk. This cooperation with the Selangor Islamic Affairs Department (Jais) does not mean that Islam is not at risk but that the threat is in a wider context.
"Islam is being threatened not from the point of its religious activities but the (Federal) Constitution (of Malaysia). The religious activities have been going on since 60 years ago, since independence. We are looking at a wider context.
"I gave evidence such as the (appointment) of the attorney-general (Tommy Thomas), Icerd, so Islam is under threat in a broader perspective," he said when contacted by Malaysiakini yesterday.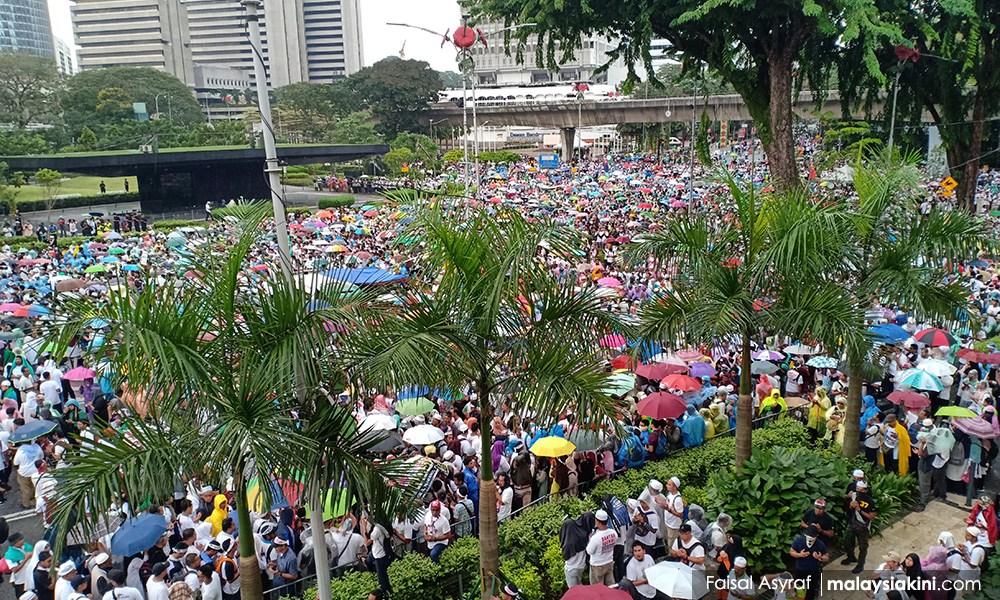 On Thursday, Malaysiakini carried a report on an invitation letter by Isma that went viral for its "Khatam Quran" programme organised jointly with Jais.
The letter dated May 15 also used the letterhead and logo of Jais and was signed by its senior assistant director for Islamic Education, Anas Ayob.
Isma is expecting more than 400 participants for the programme.
Prior to this, Aminuddin had given a score of zero to the Harapan government when it came to empowering Islam after the coalition came into power last year.
The NGO had also, through programmes organised by Gerakan Pembela Ummah, mobilised a series of rallies in the name of defending Islam in Kuala Lumpur.
The rallies saw the participation of leaders from the opposition including PAS and Umno.