DAP supremo Lim Kit Siang today proposed kleptocracy as a topic after former prime minister Najib Abdul Razak challenged him to a debate.
"Najib accuses me of being obsessed with him. He cannot be more wrong. I would not be interested in him one bit if he did not have the dubious distinction of being the single Malaysian who had wrought the greatest damage to Malaysia, both to the present and future generations, with his kleptocratic legacy.
"In the circumstances, should one debate with a kleptocrat, a pathological or habitual liar?
"Probably the best subject for debate is 'How Malaysia became a global kleptocracy and how we can become a leading nation of integrity'. The ball is in Najib's court," he said in a statement.
Najib, in an interview, said he had responded to Lim every time he issued a statement and that it would be better if they just had a "freestyle debate."
However, Lim said Najib's interview was not "spared of lies."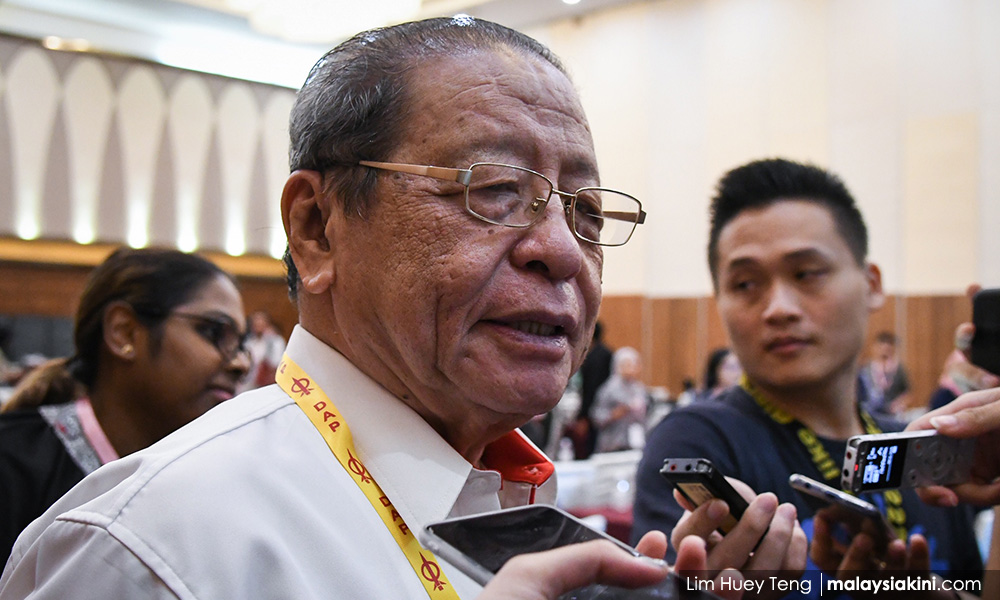 "Is Najib a pathological or habitual liar? ...He said he answered me every time I made a statement, which is a downright lie."
Lim said there were several issues which Najib had not addressed despite being raised repeatedly.
Among these is the revelation by former MACC review panel member Lim Chee Wee, who said that Najib was not investigated for corruption as he had sacked the attorney-general.
Lim also pointed to claims by businessperson Deepak Jaikishan that Najib's wife Rosmah Mansor was the de facto prime minister.
The DAP leader added that Prime Minister Dr Mahathir Mohamad's observation that Najib had continued to act innocent despite the serious charges against him had gone unanswered.
Najib is facing 42 charges for corruption, money-laundering and abuse of power over the 1MDB scandal. He has denied any wrongdoing.
---
RELATED REPORTS
Najib ayes 'kleptocracy debate' with Kit Siang, wants other topics too