DAP Youth has urged Education Minister Maszlee Malik to retract his remark linking the matriculation intake quota to the Chinese language requirement for some jobs.
DAP Youth chief Howard Lee (photo, above), who said Maszlee's view was a personal opinion rather than a cabinet decision, also urged the minister to reconsider five proposals which were already submitted by the wing as possible solutions for the matriculation issue.
"By right, Maszlee does not need to bow down to racial rhetorics, which could easily be used as a weapon by racial supremacist groups.
"As a minister, he should not have used the language of a political hero," Lee said in a statement.
"We hope Maszlee could retract his statement, which has now been used as a racial weapon by certain groups, and go back to the Pakatan Harapan government's stand based on spirit of unity and a will to help all races, particularly the B40 majority group," Lee, the Pasir Pinji assemblyperson, said.
Last week, Maszlee (photo, below) had defended the matriculation system during a talk at Universiti Sains Malaysia, arguing that providing equal opportunities to all races should not only be looked at from the perspective of education but also employment.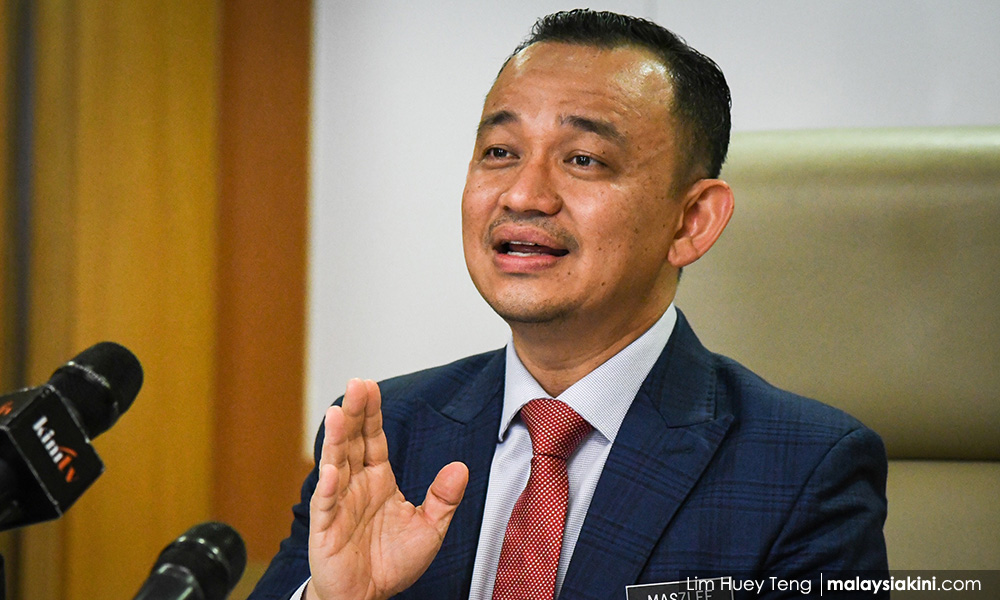 "Matriculation is just a road to university, just like a diploma, STPM and so on. But the matriculation programme gives the chance for the poor to advance their studies at the pre-university level.
"If we want to change, if we say in 'Malaysia Baru' there is no need for a quota system and so on, then we must also make sure job opportunities are not denied to bumiputera just because they don't know Mandarin," said Maszlee.
His statement triggered outcry from leaders, including DAP central executive committee member P Ramasamy, who likened him to Umno.
Commenting further, Lee said the five temporary solutions presented by DAP Youth include one for the government to review its curriculum grading system and raise the points for activities under matriculation to be on par with STPM.
As a measure to address limited infrastructure or costs, Lee said the government could consider opening up an existing 15,000 spots for foundation programmes at public universities as part of the matriculation programme.
Other points raised include for the government to consider setting a minimum CGPA for STPM students to automatically qualify to further their studies at public universities, or to open up an additional 2,000 spots for the top 2,000 students based on their CGPA scores.
By next year, Lee also said, DAP Youth had proposed for the STPM and matriculation syllabus to be merged, all towards efforts to provide a more equal opportunity for all.
"Maszlee and his team at the Education Ministry are already aware of our suggestions and expressed readiness to work together to find the best solution for this issue.
"I personally feel that discussion on the pathway to enter university through STPM or matriculation often strayed from the root cause of the problem," he said.
Previously, the government courted flak when it announced that student intake into the pre-university matriculation programme would be increased from 25,000 to 40,000 while retaining the 90:10 ratio for bumiputera and non-bumiputera students.