The backlash to the remark by Education Minister Maszlee Malik linking the new matriculation intake quota to the Chinese-language requirement for some jobs is just political rhetoric played up to reinforce racial polarisation in the country, claimed S Arutchelvan (photo, above).
In a statement this morning, the PSM central committee member said the majority of Malaysians, are in fact, biased towards their own race, but are in denial about it.
"Maszlee's remark has been criticised by various quarters, particularly by the non-Malays, and supported by Malays, in general.
"But who exactly is racist? I believe that the majority of us are racists, and it is ingrained in our hearts. It's just that the matriculation issue has been given a narrow outlook by every race, for their respective agendas," Arutchelvan said.
Last week, Maszlee defended the matriculation system during a talk at Universiti Sains Malaysia, arguing that providing equal opportunities to all races should not only be looked at from the perspective of education but also employment.
His statement triggered outcry from leaders, including DAP central executive committee member P Ramasamy, who likened him to Umno.
According to Arutchelvan, the country's education, political, and economic systems are race-based, which is in contrast with the preaching on racial unity and harmony by the politicians.
"They (politicians) display political correctness when preaching unity to a multiracial crowd, but when they are talking to their own race, they will often talk about how their own race has been bullied and neglected.
"To the Malays, P Waythamoorthy and Lim Guan Eng are racists, and to the Chinese and Indians, Ahmad Zahid Hamidi and Maszlee (photo) are racists. Who are the actual racists in the country?" he asked.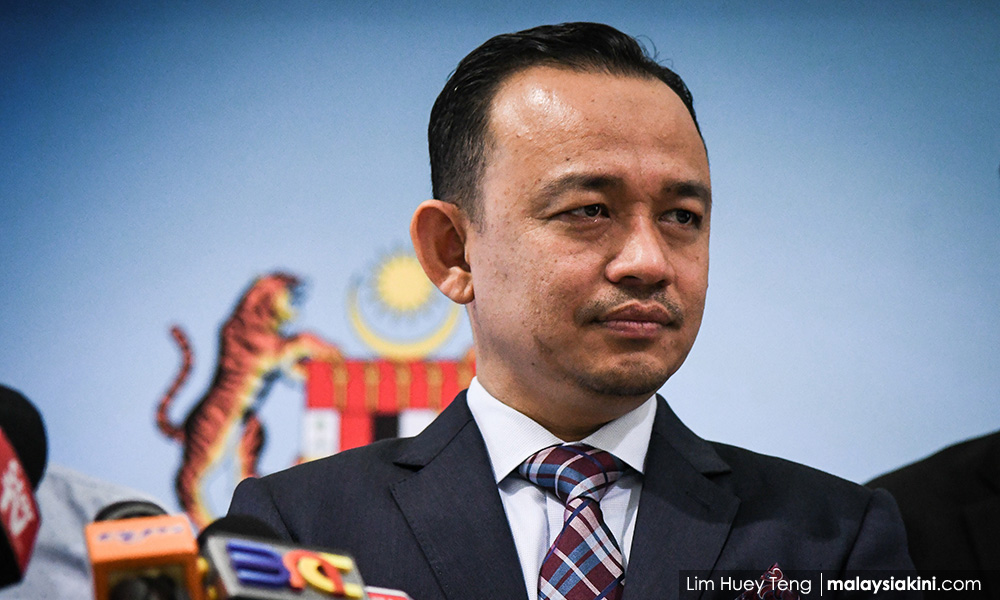 The media also played a role in the matter, Arutchelvan further pointed out.
"Vernacular newspapers in the country also play up issues related to certain communities. Imagine how the matriculation issue is played up in Malay, Chinese and Tamil dailies now.
"This is the problem with our country. Everyone thinks they are the most discriminated and need to be defended," he said.
'Racial slant is no different in Harapan than in BN'
Arutchelvan claimed that Pakatan Harapan does not dare to take issues concerning race that have befallen the country, head on.
In fact, the government has avoided directly discussing "sensitive" issues concerning the International Convention on the Elimination of All Forms of Racial Discrimination (Icerd), Rome Statute of the International Criminal Court, matriculation, the Unified Examination Certificate (UEC) and so on, he added.
"The government has resorted to using the old formula of using the Sedition Act to deter people from talking about these issues, instead of handling them in a mature manner.
"How are we supposed to achieve unity if there is no mechanism to handle racial propaganda?"
The racial slant is no different in Harapan than in BN, where there are race-based parties (Umno, MCA and MIC), noted Arutchelvan.
"Although DAP and PKR are 'theoretically multi-racial, they also have 'Chinese and Indian' factions which lobby for race-based issues in the party, and also act as spokespersons when issues concerning their races arise.
"In issues like hudud, Zakir Naik, and unilateral conversion, for instance, members from the same party take different positions on the same matter, according to the prejudice of their own races and religions."
To handle racism, Harapan needs a new narrative that involves all races discussing a solution for a common good, he said.
"Racism can only be fought when the ruling party dares to establish a needs-based structure, rather than one which is race-based.
"Harapan needs to get everyone involved in this initiative - from the villages to the flats and housing areas, and surau, to temples and tokong, to pave way for a truly new united Malaysia," Arutchelvan added.