Opposition leader Ismail Sabri Yaakob today assured that Umno president Ahmad Zahid Hamidi is not interfering in the running of the party while on leave.
Ismail, an Umno vice-president, added that no time frame has been set for Zahid's return to duty.
"The Umno constitution does not say how long a person must be on leave, so it is up to him.
"What is important is throughout Zahid's leave, he has not interfered in Umno. He is really on leave," he told a press conference at the Putra World Trade Centre.
Ismail's comment comes amid lobbying from Zahid's supporters for his return to helm the party, and from opponents seeking his ouster.
Zahid bowed to internal pressure and went on leave last December following an exodus of lawmakers to Bersatu, who accused him of failing to provide direction for Umno.
His deputy Mohamad Hasan has since taken over as acting Umno president.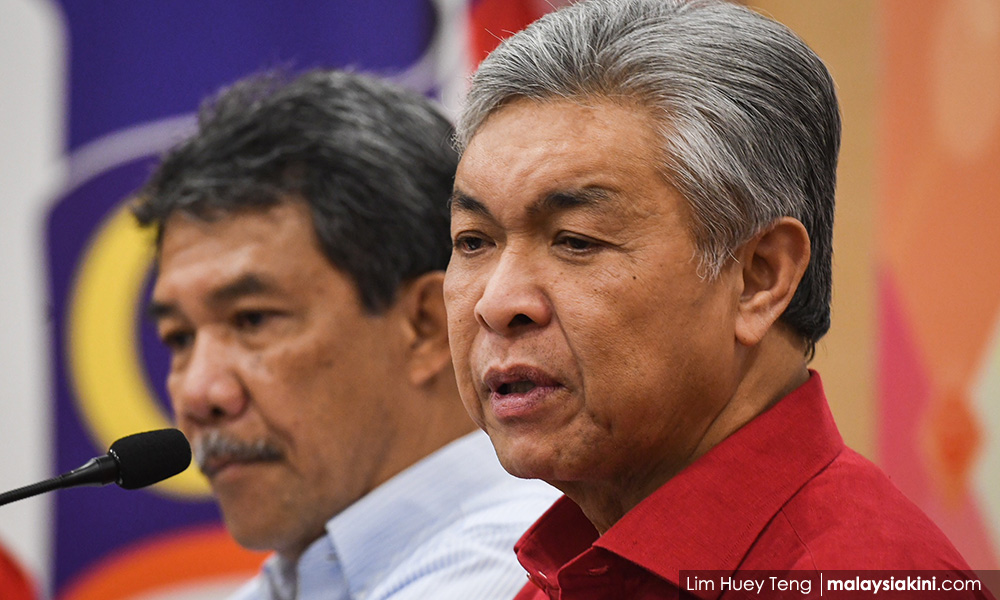 "Mohamad has his own style. If the people can accept him then Alhamdulillah. The people will judge," Ismail said.
Asked about speculation that Zahid will be removed from his position through amendments to the party constitution, Ismail said the details have not been hammered out.
"No one knows the details of the amendments. It remains a suggestion until the amendments are done," he said.
Allies of Mohamad are said to be pushing for an amendment to force out leaders who face criminal charges.
Zahid is facing 47 charges of criminal breach of trust, money laundering and abuse of power.