Putrajaya is suing the husband and three children of former Umno Wanita chief Shahrizat Abdul Jalil to reclaim the RM253.6 million owed by National Feedlot Corporation Sdn Bhd (NFC).
NFC chairperson Mohamad Salleh Ismail and his children – former CEO Wan Shahinur Izran and directors Wan Shahinur Izmir and Wan Izzana Fatimah Zabedah – were among the 11 defendants in the suit.
Also named were six companies controlled by the family, according to The Edge. These are the National Meat & Livestock Corp Sdn Bhd, Real Food Co Sdn Bhd, Meatworks Corp Sdn Bhd, Agroscience Industries Sdn Bhd, Asian Bioscience Corp Sdn Bhd and Techknowlogy Imageware Sdn Bhd.
In the statement of claim, the government is seeking a court declaration that Salleh's family is personally liable for the debt repayment.
This includes the RM118.04 million allegedly misappropriated from the loan and secret profits arising from it, said the report.
The government is also laying claim to the properties bought using the RM250 million soft loan given to NFC in 2007.
The loan was to partially finance the establishment of a national feedlot centre in Gemas. The money was distributed in three tranches to NFC's bank account between January 2008 and March 2009.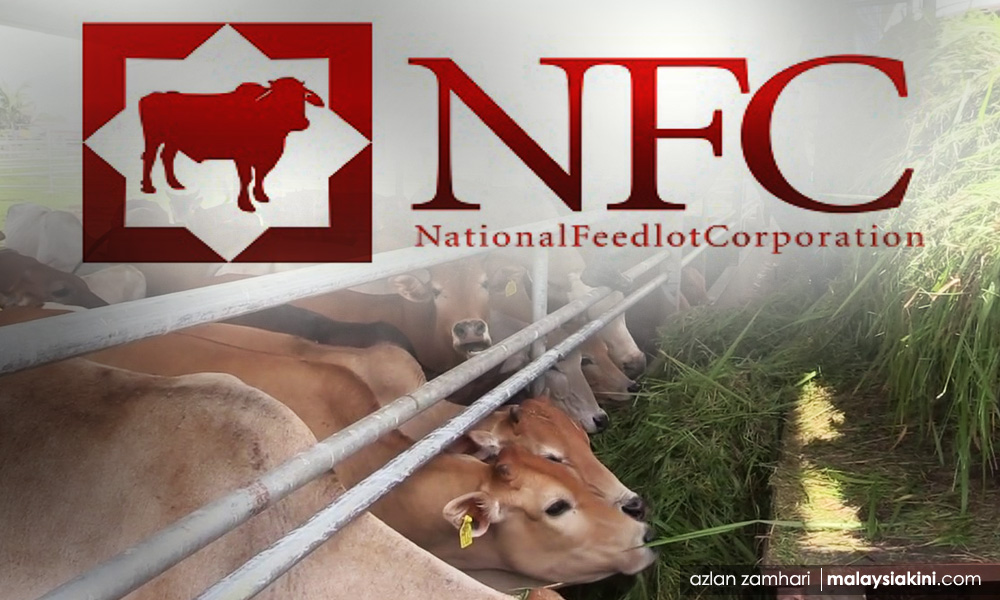 Salleh's family had withdrawn RM180.51 million, and only RM8.32 million was paid to fund the feedlot project, while the balance of RM118.04 million was said to be misappropriated.
This includes RM8.32 million used to purchase two residential units at One Menerung 8 Residence by National Meat & Livestock Corp, RM3.36 million used to purchase two pieces of lands in Putrajaya, and RM1.51 million to partially pay for a shoplot at Solaris Mont Kiara.
The government also identified RM1.8 million from the misappropriated sum used to pay Big Blue Taxi Facilities Sdn Bhd founder Shamsubahrin Ismail for an unknown purpose.
Shamsubahrin was acquitted and discharged on five counts of cheating Salleh in March.
The NFC project was meant to develop an integrated and sustainable beef industry to increase local beef production by 30 percent and reduce reliance on imported beef.
However, an audit found that the project was not meeting its targets, while Salleh was investigated and charged with alleged criminal breach of trust amounting to RM49.7 million.
He was subsequently acquitted of all charges on Nov 25, 2015.
---
RELATED REPORTS
Suing me? NFC already agreed to repay RM250m loan, says chairperson
Khairuddin urges MOF to consider company interested in buying NFC