Malaysia's 1MDB scandal has made its way into award-winning variety talk show Patriot Act with Hasan Minhaj with the show highlighting Goldman Sachs' alleged role in the global financial scandal.
The recent episode also sees Hasan taking pot shots at ex-premier Najib Abdul Razak and fugitive Jho Low.
The show, aired weekly on streaming service Netflix, explores politics and current affairs to a US-skewed audience, often in a comedic fashion.
In the episode partially on sovereign wealth funds, which aired yesterday, show host and co-creator Hasan said such funds were open to abuse as they "have tonnes of cash, are basically unregulated and can be used to rob an entire country."
Touching on US financial institution Goldman Sach's involvement in the 1MDB crisis, Hasan, a former Daily Show correspondent under famed comedian Jon Stewart, claimed the bank's "overall culture and strategy" was to use its expertise and reputation to "take advantage" of countries - including Malaysia.
"Every time someone says Goldman Sachs, you know something bad happened.
"The (US) Justice Dept reportedly want any settlement to include a guilty plea. That would be unprecedented. 
"Just so you know, Goldman Sachs has never once pled guilty in 150 years.
"Which is shocking when you look at all the shady s*** they've been accused of - price manipulation, insider trading, gender discrimination, securities fraud. And those are just the names of their conference rooms.
"Goldman Sachs, they didn't even face charges in '08! (despite accusations related to the US housing market crash)" he joked.
Najib 'did everything he could to cover this up'
Both the Malaysian and the United States governments have reportedly accused Goldman Sachs of being complicit in helping Najib and Low misappropriate billions of ringgit from 1MDB.
"Whether you like it or not, Goldman Sachs is synonymous with money, success and money again.
"Goldman helped 1MDB to appear more legit than they actually were," Hasan said on the show.
The bank, however, has denied any wrongdoing, passing the buck to its former bankers Tim Leissner and Roger Ng, with Leissner pleading guilty to related criminal charges in the US.
"The only problem was that 1MDB had no credit rating, which made it harder to convince people to invest. So, to make their power plant deals looked better, Goldman used their credibility and paired 1MDB up with Abu Dhabi's sovereign wealth fund International Petroleum Investment Company (IPIC) which had 70 billion in assets and solid credit," Hasan explained.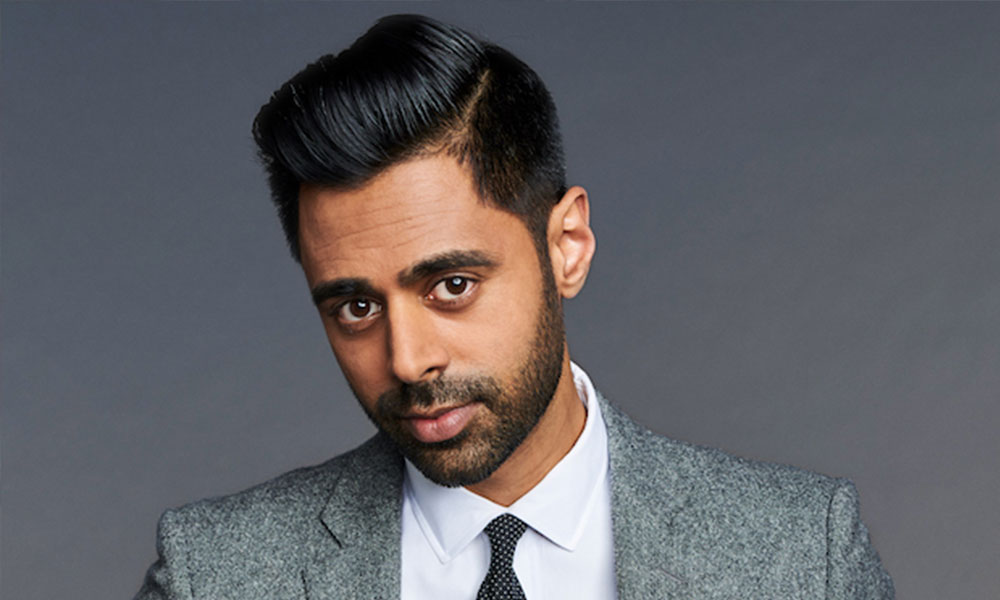 He added: "All of this was their (Goldman's) blue check mark", likening it to the blue tick used to denote legitimate accounts on social media platforms Facebook and Twitter.
Najib, who was both prime minister and finance minister at the time the alleged misappropriation took place, is currently facing up to 42 related criminal charges in Malaysia, while Low has been charged in absentia in both countries and is on the run.
Both parties have denied any wrongdoing.
That did not stop Hasan from directing his comedic chops on Low, who he described as the kid from the Disney animated movie Up and "gulab jamun with glasses", who convinced Najib to set up 1MDB.
Hasan went on to point out that the bank walked away with US$600 million in revenue from the deal, despite Low allegedly siphoning off US$1.4 billion.
Najib, he further claimed, did everything to cover this up, including highlighting the latter's alleged firing of 1MDB investigators, cracking down on reporters and throwing a concert with Korean pop star Psy to rally support for BN.
It is believed Patriot Act was referring to the performance by Psy during the 1Malaysia Chinese New Year Open House in 2013.
Psy's name recently cropped up in Malaysian news after it was reported that Low received sexual services arranged by a South Korean entertainment executive Yang Hyun-suk and that Low had met the latter through mutual friend Psy.
Hasan also took a pot shot at the music video by Najib ahead on his 1MDB-linked SRC International trial last January in which the former premier changed the lyrics to Singaporean group Black Dog Bone's 1978 hit Hati Ku Luka Lagi to attack the Pakatan Harapan government.
The Black Dog Bone version itself was a take on US R&B group The Manhattans' famous 1976 song Kiss and Say Goodbye.
The host joked: "So he did what every wrongly accused man does to clear his name — he makes his own version of We are the World.
"It was so bad that it created more world hunger".