Amid the trade war between China and the US, Deputy Defence Minister Liew Chin Tong said Malaysia does not want to be forced to pick sides between the two superpowers.
He said a situation where a country must take sides between the US and China would rob other countries of their agency.
"We are very clear that we do not want to choose between the two great powers. We want to form constructive relationships with the two great powers and also other 'middle powers'.
"If we only see this in the perspective of China and the US, then there is no agency for anyone else, and I think what we are trying to do both in Malaysia and Singapore is to construct an alternative way.
"That is to tell both of them that we have our agency, we're here to stay, and we're here to work with both of them," he said in an interview aired by the US broadcaster CNBC today.
The US and China have been engaged in a tit-for-tat that entailed raising tariffs on each other's goods and the former blacklisting the Chinese telecommunications equipment manufacturer Huawei.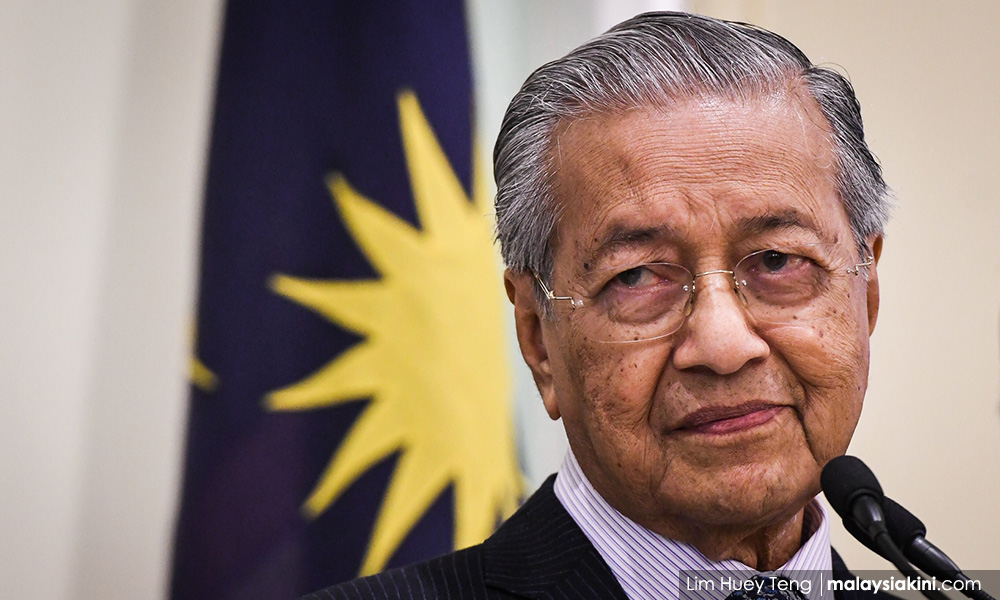 Prime Minister Dr Mahathir Mohamad (photo) had previously said Malaysia would favour the "rich" China over the "unpredictable" US if forced to take sides, but said this is a purely economic consideration. 
Meanwhile, Liew conceded that it would be a challenge to work with both China and the US, but said the same also applies to all other countries.
He described 2019 as the end of a three-decade period that began with the fall of the Berlin Wall in 1989, and the new era would have new rules and a different balance of power.
"We have to accept that we are moving into a different period in which this different period has a different set of rules that we have to construct, we have to articulate, and with a different architecture, and a new power balance.
"That new period of time is one where the US will still be big, and the US will still be the single largest economy, the single largest military power.
"But at the same time, China is not small, and you have Russia, you have other middle powers like Japan, Australia, Indonesia, Turkey, Iran, and they will all have a say unlike the period of time starting from the fall of the Berlin Wall," he said.