One of the common misconceptions the National Higher Education Fund Corporation (PTPTN) had to correct during its public discussions was the "misinformation" that Pakatan Harapan had promised to do away with loan repayments altogether.
The corporation's Public Consultation Independent Advisory Panel said it discovered this during its series of town halls held across five states for its Public Consultation Paper to discuss 10 ideas presented to PTPTN to improve loan repayment rates.
"The townhalls were organised to not only capture feedback on the 10 ideas presented, but to promote understanding of the paper's key facts and to address queries to enable the public to provide better fact-based input.
"The most common misinformation that we have had to correct at these live sessions was the government promising borrowers they don't have to pay and the call for the abolishment of PTPTN as part of the government's campaign manifesto for GE14," the panel's chairperson Sheikh Shahruddin Sheikh Salim said in a statement.
The last town hall was held at Universiti Malaysia Sarawak (Unimas) last Friday.
Harapan, as part of its GE14 election manifesto, had promised to defer repayment of PTPTN loans for borrowers earning less than RM4,000 a month and also to eliminate the policy of blacklisting defaulters.
However, the then-opposition never promised to actually get rid of the loans or abolish the need for the loans to be repaid.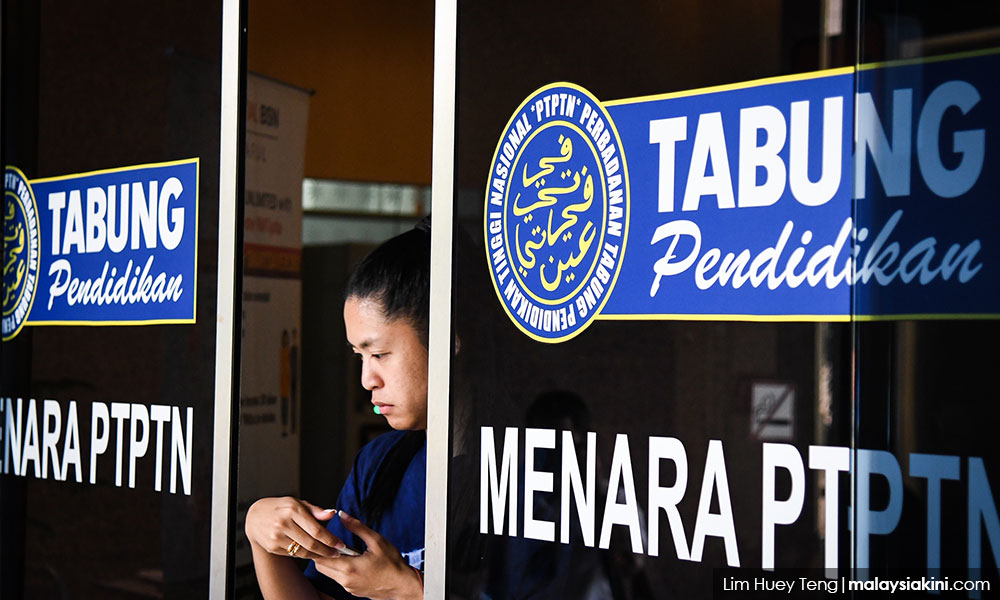 "One of the two promises has been fulfilled and the cabinet will deliberate how far they can achieve the second promise when we submit our final proposal with the rakyat's feedback.
"[...] the question is pay now or pay later in your late 30s, but never about not paying which is a rampant assumption," Sheikh Shahruddin said.
The travel ban for PTPTN loan defaulters was abolished in June last year with some 420,000 names removed from the blacklist.
However, Putrajaya has been unable to implement the RM4,000 salary threshold for borrowers to begin repayments, stating the country's fiscal state did not allow for this.
In Budget 2019, the federal government announced that repayments would begin when debtors earned RM1,000 and above. This minimum monthly salary threshold was later raised to RM2,000.
Putrajaya also promised tax breaks for companies helping their employees repay PTPTN loans for the year ending 2019, while all remaining loans of borrowers aged above 60 and earning less than RM4,000 a month were written off.
Can the public accept consequences?
According to the advisory panel, its Public Consultation Paper explained the cause and impact regarding the RM4,000 salary threshold, among others.
"For example, should the salary threshold of RM4,000 be introduced, PTPTN's collection will fall a third to only RM950 million a year as 68 percent of PTPTN borrowers earn below that salary.
"The paper also projected that a fresh graduate, with a starting salary of RM2,000 and an annual increment of five percent, will take 15 years to earn RM4,000," the statement read.
Sheikh Shahruddin added the public was still free to propose that PTPTN be abolished, providing it is aware of the potential impact of such a move as it could mean the private sector stepping in to provide higher education loans with potentially higher interest rates.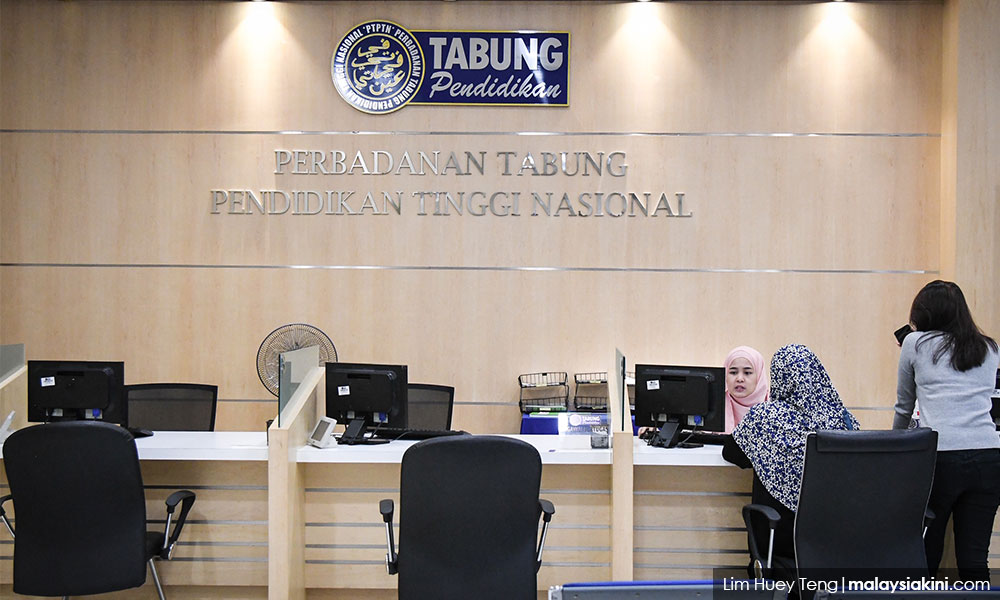 Commercial loans, the corporation said, could sideline students from the lower income groups and add to the financial strain already felt by the government who may be compelled to fairly reimburse responsible borrowers who had fully paid up or have been consistent with repayments.
As such, Sheikh Shahruddin said the Independent Advisory Panel was calling for more feedback from the wider public, aside from PTPTN loan-takers.
He added: "Since being launched on May 16, only 18,862 submissions feedback or responses to the public consultation have been recorded to date from 180,163 visitors.
"The PTPTN Public Consultation initiative is to ensure that diverse segments of the public are represented to enable the cabinet to make fair and balanced decisions that will not satisfy one group at the expense of another."
PTPTN recently came under fire last month following the revelation that the fund received a proposal to reimpose a travel ban on loan defaulters.
The ban was part of a 10-point proposal presented by stakeholders which also included proposals to bar defaulters from renewing their passports, driving licenses, road tax and business licenses; the imposition of mandatory pay deductions, stricter enforcement, as well as implementing a guarantor system.
PTPTN then embarked on a series of town halls to garner feedback on these 10 ideas. It had also invited the public to submit feedback online via its website.