Latheefa Koya has been named as the new MACC chief commissioner replacing Mohd Shukri Abdull.
According to the Prime Minister's Office (PMO), Shukri stepped down prior to the expiration of his contract on May 17, 2020.
Latheefa, who is the executive director of Lawyers for Liberty, is on a two-year contract effective June 1, 2019.
"The appointment is among the steps to reform government institutions," said the PMO.
It added that Shukri's request to shorten his tenure as well as Latheefa's appointment have been consented to by the Yang di-Pertuan Agong.
"The government thanks Mohd Shukri who has contributed immensely to the country throughout his time as the MACC chief," it said.
Latheefa, 46, was formerly the PKR legal bureau chief but no longer holds positions in the party.
She grew up in Petaling Jaya and did her schooling in SK Jalan Selangor in Section 4, Taman Petaling Girls School and Assunta Girls School.
She went on to obtain a University of London LLB degree.
As a lawyer, Latheefa serves with Daim & Gamany from 2002. There, she worked with PKR's Rural Development Deputy Minister R Sivarasa. She also served prominently as a lawyer for Anwar Ibrahim in many of his legal actions.
In 2011, she co-founded the human rights watchdog Lawyers For Liberty with Eric Paulsen and N Surendran. She was serving as executive director at the time of her appointment.
Politically, she began in Parti Rakyat Malaysia, where she served on the Youth exco from 1998-2003.
She was also part of the merger committee with Parti Keadilan Nasional and served prominently on the Barisan Alternatif Youth exco from 1999-2002.
She was then elected as a PKR central committee member from 2003-2018, and also served as an MPPJ councillor from 2008-2012 when she resigned after coming into conflict with then Selangor menteri besar Khalid Ibrahim.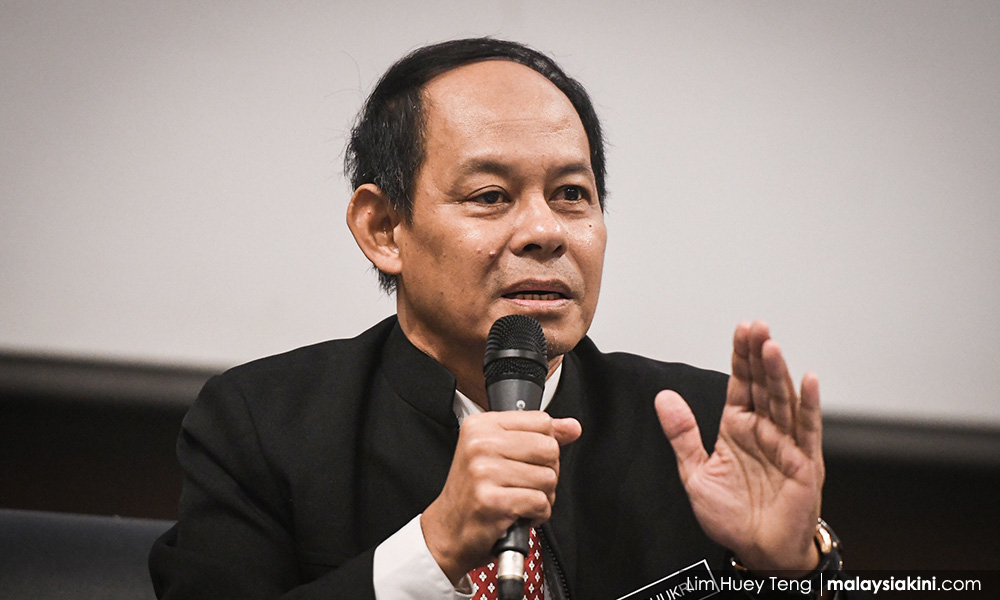 Shukri had in 2015 overseen the MACC's investigation into allegations that then-prime minister Najib Abdul Razak was involved in the multi-billion ringgit theft of 1MDB and SRC International funds.
Shukri, who was at the time the MACC deputy commissioner, opted for early retirement in 2016.
He later revealed that those involved in the investigation were persecuted by the government and threatened with arrest.
Shukri returned to the MACC as its new chief in May last year following the installation of the new government by Pakatan Harapan.
Najib, who is now facing 42 charges of criminal breach of trust, money laundering and abuse of power, has denied wrongdoing.
---
RELATED REPORTS
New MACC chief will send shivers down crooks' spines - NGOs
PAS veep thought Latheefa's MACC appointment was 'fake news'
Latheefa: I quit PKR yesterday
MACC pledges support for new chief, lauds predecessor
PSM: No-nonsense Latheefa's first task is to probe Taib
'New MACC chief should emulate Dewan Rakyat speaker's example'
Quitting PKR will not alter negative perception, says select committee head