Rather than conduct a royal commission of inquiry, former Federal Court judge Gopal Sri Ram believes the government ought to hold an internal inquiry to probe alleged wrongdoings by the judiciary.
Speaking to Free Malaysia Today, Sri Ram said that an RCI was inappropriate as it would violate the constitutional doctrine of separation of powers.
"The judiciary, being an arm of the government, cannot be subjected to an RCI.
"It would be like the executive setting up an RCI into Parliament," he was quoted as saying.
A better solution would be for Chief Justice Tengku Maimun Tuan Man to set up an internal inquiry following consultations with Court of Appeal president Ahmad Maarop, as well as Chief Judge of Sabah and Sarawak David Wong.
Sri Ram further suggested that the inquiry panel comprise five members, including three retired judges, and be given the mandate to report their findings only to the chief justice.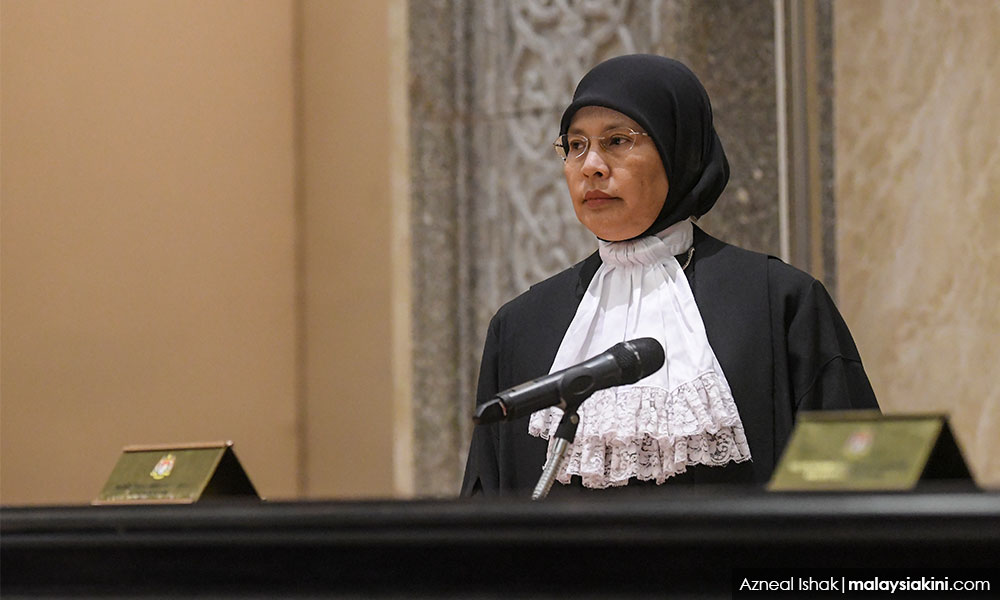 Should any serving or retired judges be found guilty of misconduct, Tengku Maimun (photo) could then propose to Prime Minister Dr Mahathir Mohamad to recommend to the Yang di-Pertuan Agong to subject said judges to a tribunal, as provided for in Article 125(3) and (4) of the Federal Constitution.
This would allow the implicated judges a second chance to defend themselves, he said.
The tribunal could then make recommendations to the Agong.
"The king could take away their pension and revoke federal honours in public interest if they are guilty of misconduct," Sri Ram told the news portal.
Mahathir said in February that Putrajaya would establish an RCI into judicial misconduct following Court of Appeal judge Hamid Sultan Abu Backer's explosive allegations in an affidavit.
Four months on, the RCI has yet to materialise, allegedly due to a legal challenge against the constitutionality of the move by former Sabah chief minister Yong Teck Lee.
Sources from Pakatan Harapan previously told Malaysiakini that there were parties within the coalition, as well as retired top judges, opposed to the RCI as they were concerned "unfavourable" truths would be uncovered.