Social activist group Jingga 13 Malaysia today urged members of the public to donate generously to a victim of the New Zealand terrorist shooting as he is now unable to work to support himself.
The group urged the people to donate funds to Rahimi Ahmad, 39, and his family as he is in dire straits and was no longer able to work to support his family.
Jingga 13 Malaysia treasurer Amizudin Ahmat said they are thankful to Minister in the Prime Minister's Department Mujahid Yusof Rawa who contributed NZ$2,400 (RM6,604.74) on behalf of Pakatan Harapan, to each victim.
He noted that #Sinar4NZMartyrs had contributed NZ$5,000 to Mohd Tarmizi Shuib, 42, Mohd Nazril Hisham Omar, 46, (NZ$2,500) and Rahimi (NZ$2,500).
Mohd Tarmizi's son Muhamad Haziq, 17, died in the incident.
"This meant each victim only received about five percent of the total of the Sinar fund, which amounted to RM161,375.73," Amizuddin told Malaysiakini.
"Since Rahimi sustained the worst injuries and can no longer walk or work to support his family, we at Jingga 13 Malaysia call upon the public to donate directly to Rahimi," Amizuddin said.
The number of Rahimi's account, with Maybank, is 164128576715.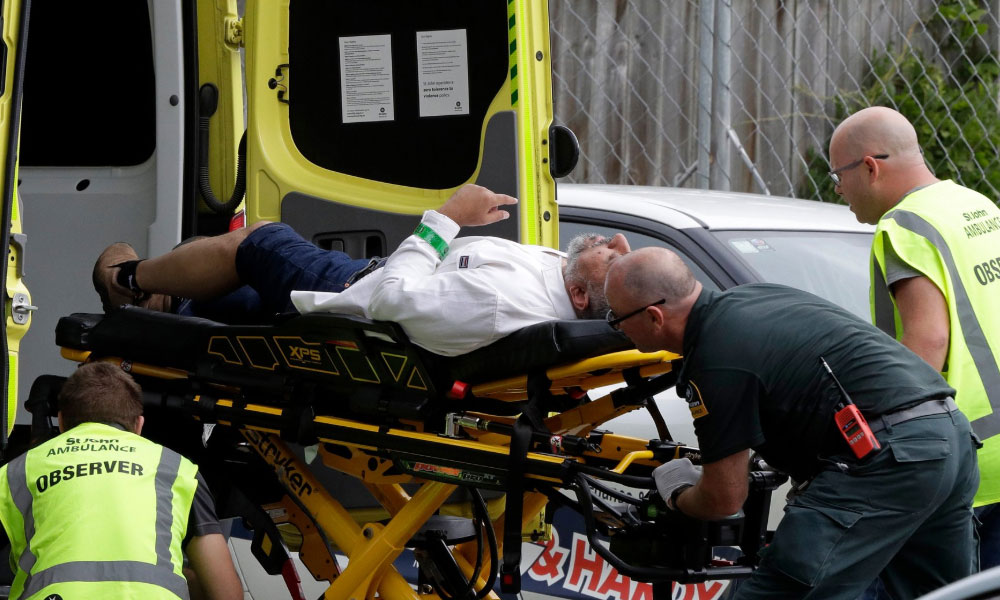 On March 15, the world woke up to the tragedy of the terrorist attack on the Al Noor Mosque in Christchurch, during Friday prayers, where 51 people died and 50, including four Malaysians, were injured.
Rahimi was shot from the back, injuring his spine, while he was searching for his children during the chaotic moments in the mosque.
On May 21, New Zealand police charged a man - Brenton Tarrant - with murder in the shootings at the two Christchurch mosques.
The attack, which was broadcast live on Facebook, shocked the world. It showed a lone gunman armed with semi-automatic weapons targetting Muslims attending prayers that day.
Amizuddin said until today, Rahimi has not been able to work as his right leg is incapacitated and he is unable to walk.
"He was the sole breadwinner in New Zealand, while his wife is studying for her PhD, and is currently looking for a job," he said.
"His wife Nor Azila has to look after her husband and two children, aged 11 and nine," he added.
Amizuddin thanked Malaysians who are willing to contribute to Rahimi and his family via #Sinar4NZMartyrs.
He also thanked Bayan Lepas assemblyperson Azrul Mahathir Aziz, Penang executive councillor Phee Boon Poh and Tourism, Arts and Culture Deputy Minister Muhammad Bakhtiar Wan Chik, for contributing some funds to the family.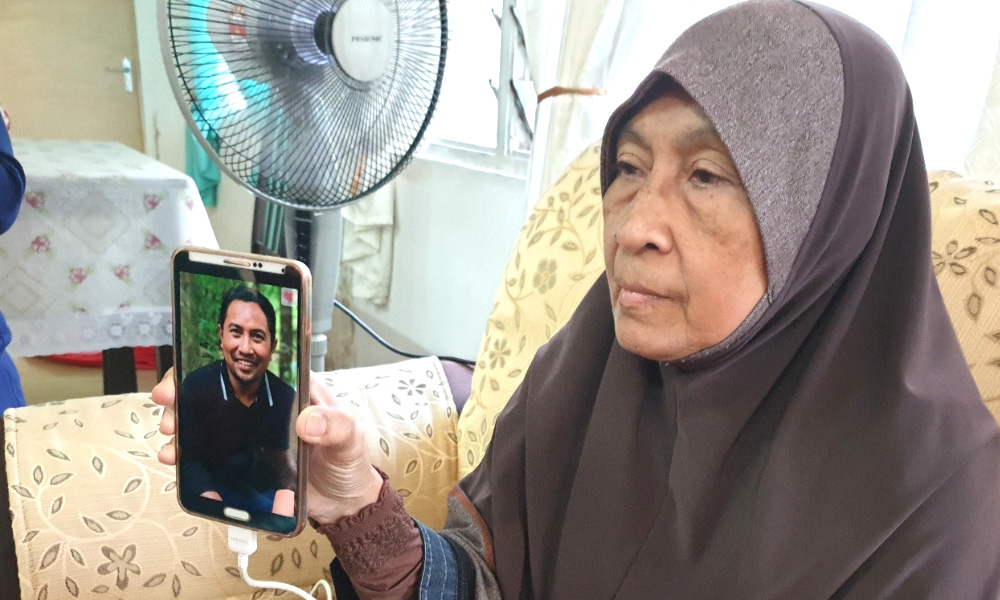 Bakhtiar had also accompanied Rahimi's mother, Rokiah Mohammad (photo), to New Zealand to visit him.
Amizuddin is also grateful to Yayasan Dakwah Islamiah Malaysia and Human Resources Deputy Minister Mahfuz Omar, who provided financial aid toTarmizi in Kedah, while Kelantan Menteri Besar Ahmad Yakob contributed money to Nazril Hisham and his family.
"Thank God, Tarmizi and Nazril are fine now and can walk but Rahimi has not recovered.
"We hope public contributions can help ease the burden of the Rahimi family, who are trying to return home so that he can seek treatment in the country," Amizuddin added.