Prime Minister Dr Mahathir Mohamad has lamented the high amount of subsidies given to padi farmers and signalled that the government will employ other methods to help the industry become more self-sustaining.
These methods include encouraging farmers to diversify their crops and modernising farming methods to enable a better yield.
Mahathir addressed the media after chairing an Economic Action Council meeting in Putrajaya today.
"The government has to give a lot of subsidies every year, more than RM1.8 billion for 200,000 padi farmers. This is too costly.
"We would like farmers to produce more padi per acre. We also want to help the farmers overcome poverty.
"We can't force farmers to only plant padi. They can plant other crops which have better yields like cash crops, which can be harvested three to four times in a year and can give better returns than padi," he said.
Aside from cash crops, Mahathir also hoped that the farmers would plant more food.
Not only would this improve their earnings, but it would also help ensure food security for the country and cut down on imported fruits and vegetables.
"We should at least reduce our (food) imports to about RM30 billion, half of what we are importing today.
"Which means we need to be devoting more land to the production of the food which we are importing from other countries," he said.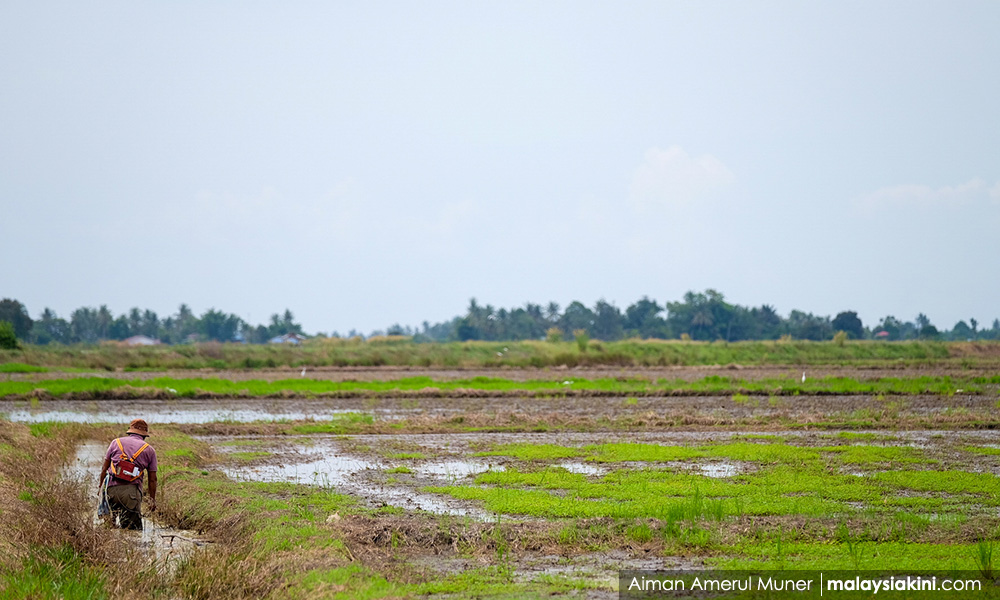 Moving forward, Mahathir said that the government will also be studying ways to improve existing farming methods, taking a leaf from successful padi farmers.
"We have identified areas which will help increase farmers' earnings, and at the same time not be a cost to the consumers.
"Consumer prices can't be increased in order to enrich the farmers," he assured.
Less red tape, faster approvals
The Economic Action Council today also decided that there was a need to simplify government-business processes and expedite approvals towards facilitating a more business-friendly environment.
"In construction, for example, there are 60 processes which people need to go through. We have assessed this and we want a one-stop centre to speed the process up.
"The chief secretary has been instructed to reduce the number of processes and the number (of procedures) each (government) agency will need to look at.
"(This is) in order to reduce the time taken for giving approval for any investments in the construction sector," Mahathir explained.
He said the government was also mulling coming up with a "workflow chart" to standardise all the requirements for approvals.