Primary Industries Deputy Minister Shamsul Iskandar Md Akin has clarified his reasons for appointing Haziq Abdullah Abdul Aziz as his senior private secretary.
This followed claims that the PKR lawmaker had an ulterior motive for doing so.
Dismissing the claims, Shamsul said he was just as shocked as others when Haziq accused PKR deputy president Azmin Ali of being the person in the leaked video clips depicting both of them engaged in sexual acts.
"I urge all quarters who make the baseless and wild allegations that I had a certain agenda to appoint Haziq to stop doing so.
"I wish to stress that I reject gutter politics which seek to tarnish the reputation of any leader or individual," he added in a statement this afternoon.
Shamsul urged all parties to allow space for the authorities to conduct investigations, and to focus on issues that are more important to the people.
Last week, he announced that Haziq has been suspended from his post and slapped with a show-cause letter. 
In his statement, Shamsul said he had been condemned on social media platforms for hiring Haziq as his aide, and reminded that Haziq has a long history in PKR since the latter was 19 years old.
He said he met Haziq in around 2012 when Haziq was founder and president of Mahasiswa PKR's University of Malaya chapter, which is part of the party's students' wing.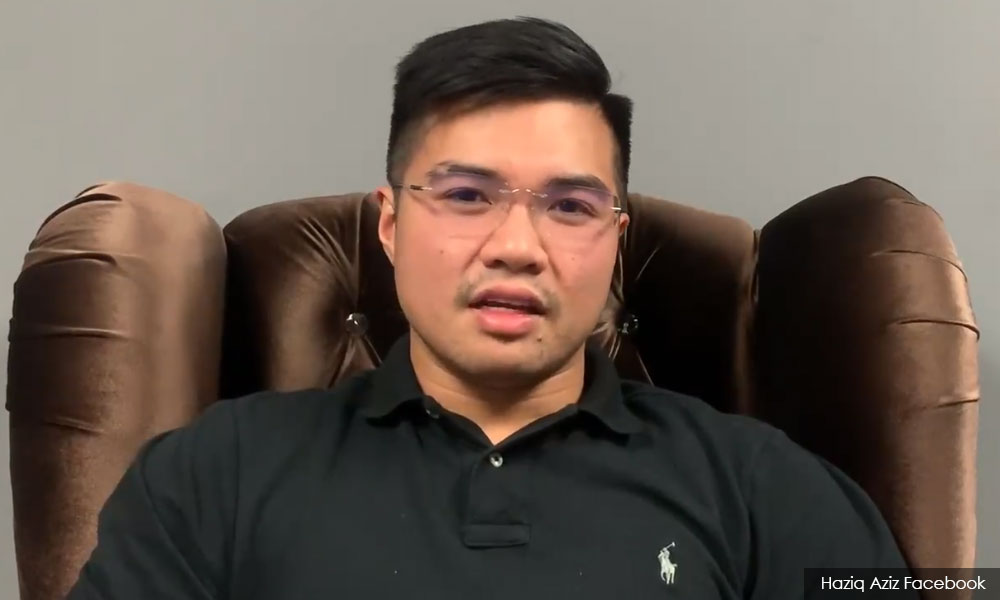 In addition, Shamsul said Haziq (above) interned with various organisations run by PKR leaders, including Works Minister Baru Bian's law firm, the NGO Lawyers for Liberty, and then Selangor Menteri Besar Azmin's office under his press secretary Khalid Jaafar's supervision.
He said Haziq also assisted him with parliamentary research and acted as liaison between PKR's youth leaders.
On contrary to allegations against Haziq, Shamsul said Haziq never joined Parti Pesaka Bumiputera Bersatu (PBB) and this was affirmed by PBB's executive secretary Awang Bujang Awang Antek.
"His involvement with former minister in the Prime Minister's Department Nancy Shukri's office is only in the capacity as an intern with the Perdana Fellowship," he said, adding that Sarawak PKR had informed him that Haziq never left the party.
"Haziq then applied to work at my ministry after my first senior private secretary resigned. I had also received other applications for the post.
"After interviews and taking into consideration of academic qualifications, administrative experience, and the Primary Resources Ministry's need for representation from Sabah and Sarawak, Haziq is the suitable candidate for the position," he said.