MIDF Research said that Malaysia's current focus on free market, quality investment and high productivity is expected to have a significant impact on economic growth this year.
The growth was predicted despite temporary chaos during the government transition period which deteriorated investors' confidence.
It said the resumption of infrastructure projects such as the East Coast Rail Link (ECRL) would restore investors' confidence and trust in the Malaysian market, translating into investment flows.
"We opine the second half this year will see a significant rebound in investment activities and continuous upward trajectory for domestic consumption underpinned by lower overnight policy rate (OPR) effects, low inflationary pressure and stable job market," it said in a research note today.
MIDF also expected a positive prospect for domestic demand with private consumption and private investment to continue expanding at 7.2 and 4.2 percent year-on-year (y-o-y) respectively in 2019, while government expenditure was forecast to increase at a faster rate of 3.5 percent y-o-y.
On the trade front, MIDF said external trade performance was expected to further moderate as the United States and China failed to secure a deal to date and started imposing tariff hikes on each other. The hikes are disrupting the supply chain and likely to lessen import demand from Malaysia.
"Net exports increased strongly by 10.9 percent y-o-y and 14.7 percent quarter-on-quarter. However, exports grew marginally while imports contracted after three consecutive quarters of positive growth amid global trade uncertainties mainly due to trade wars.
"We foresee both real exports and imports growth to ease to 0.8 and 0.7 percent y-o-y respectively in 2019," it said.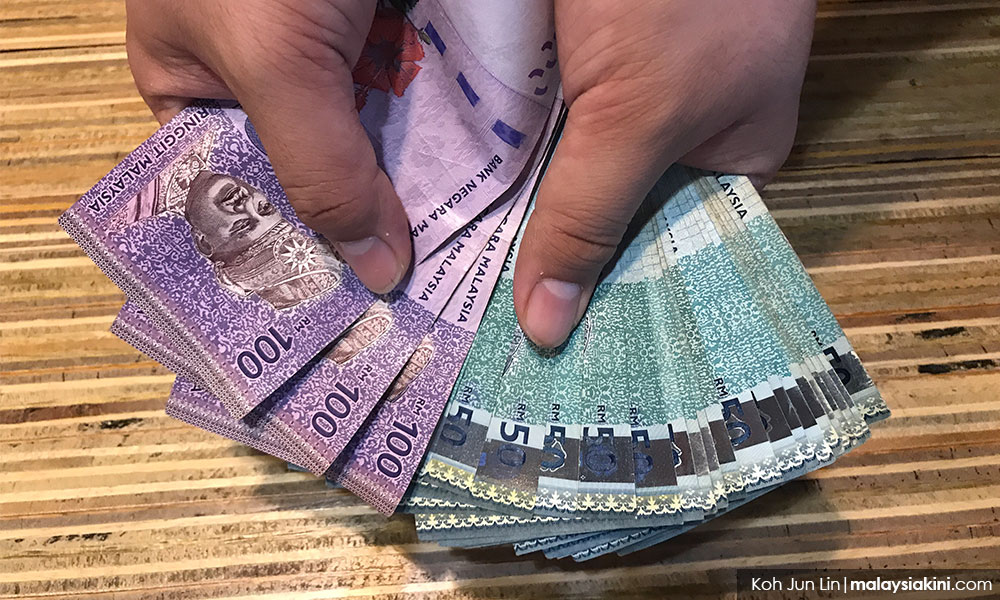 MIDF anticipated commodity-based sectors to recover with steady pick-up moving forward, due to low base factor and a gradual pick-up in commodity prices, particularly for crude oil while sluggish crude palm oil (CPO) price remains as a downside risk to oil palm.
"We have also revised downward our average CPO forecast to RM2,090 from RM2,280 per tonne. The construction sector which grew 0.3 percent y-o-y in the first quarter is expected to gradually advance in upcoming quarters underpinned by the revival of infrastructure projects.
"For 2019, we predict agriculture, mining and construction to grow at a faster pace of 1.5, 2.1 and 4.5 percent y-o-y respectively. Meanwhile, the services sector and manufacturing will experience a slowdown at 6.5 and 3.8 percent y-o-y respectively," it added.
Based on the current developments and indicators, MIDF expected Malaysia's economy to expand by 4.9 per cent this year driven by steady domestic demand amid lower OPR effects, low inflationary pressure, stable job market and positive progression in the construction sector.
"On the external front, we foresee a slight weakening trend due to trade war effects. Nevertheless, a gradual pick-up in commodity prices, especially crude oil price, would support the overseas sales of crude oil and natural gas in 2019," it said.
On the ringgit outlook, the research firm said the local currency was expected to trade at RM4.10 against the greenback by year-end and to average at RM4.12 in 2019.
MIDF said the decision of Norway's sovereign wealth fund (SWF) to reduce exposure to emerging markets, including Malaysia, was expected to see a substantial outflow from Malaysian bond market over time, putting pressure on the ringgit.
In addition, it said the possible downgrade of the Malaysian bond market by FTSE Russell would continue to haunt the ringgit until the September deadline.
"Lower interest rates resulting from OPR cut tend to be unattractive for foreign investments, reducing the demand for and relative value of the currency. Ringgit depreciates abruptly following the rate cut in early May and hit RM4.19 against the US dollar by the end of the month.
"Furthermore, lower exports forecast of 3.6 percent in 2019 (2018: 6.7 percent) could also limit demand for the ringgit," it said.
Nevertheless, MIDF said gradual pick-up in commodity prices, particularly Brent crude oil, better fiscal position of the Malaysian government, higher investment and domestic consumption activities likely resulting from OPR cut and steady economic growth would be supportive to the ringgit.
- Bernama