The MACC today said it had scrutinised alleged bank accounts belonging to Economic Affairs Minister Mohamed Azmin Ali during the period he was Selangor menteri besar but found they were untrue.
This is in relation to an old poison pen letter by one "Toyol of Selangor" alleging Azmin had "hundreds of millions" in various currencies stashed in 54 bank accounts in Malaysia, Indonesia, Singapore, Dubai, Hong Kong, India, Shanghai, Abu Dhabi, Australia, Zurich and the US.
The 2018 allegation is separate from a purported bank transfer document outlining a US$741,000 deposit from UEM Group's Maybank account to Azmin's Deutsche Bank account, copies of which were circulated together with a sex video implicating Azmin earlier this month.
The MACC, which on Wednesday cleared Azmin of the alleged UEM transaction after it was found that the bank account in the document did not exist, said it had also looked into the letter titled "Here is the proof Azmin Ali is the toyol of Selangor" based on a report made in August 2018.
"With regard to this issue, the investigation was done in cooperation with Bank Negara Malaysia and other financial institutions and it was found that the allegation was untrue," said MACC deputy commissioner Azam Baki in a statement today.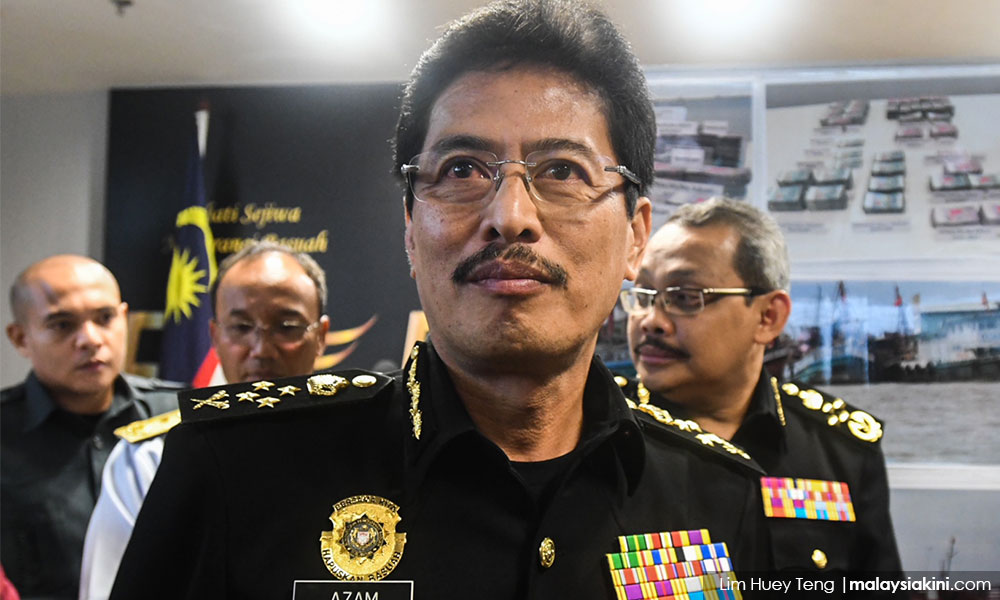 The old poison pen later surfaced again after MACC cleared Azmin of the more recent allegation involving the US$741,000.
Maybank and UEM Group have also denied the existence of the bank account and claimed the documents were forged.
Umno supreme council leader Lokman Noor Adam had lodged a MACC report over the recent allegation.
Azam said apart from the allegation, the MACC had also looked into Lokman's claim that Azmin had opened an offshore account in 2012.
"MACC has investigated and found that the transaction did not exist nor did the bank account," he said.
Azmin was Selangor menteri besar from September 2014 until June 2018. He then assumed the position of economic affairs minister at the federal level.