Eleven out of 14 board members of Koperasi Jayadiri Malaysia Bhd (Kojadi) have refuted its chairperson's claim that the board had instructed him to meet with the MACC today over 1MDB funds the co-op had received.
In a statement, the 11 members said the board meeting yesterday had resolved firstly, to write to the MACC as a follow-up and secondly, to discuss the matter with the MCA leadership.
"During the Kojadi board meeting yesterday, there was no resolution for chairperson Ng Peng Hay to meet MACC chief commissioner Latheefa Koya or any other officials today," said the 11 members in a joint statement.
Kojadi, run by MCA, provides student loans and micro-financing for businesses. It received a RM15 million grant from Yayasan 1MDB in 2012. The money was to be used for a micro-financing scheme for youths.
The 11 board members also said the grant had nothing to do with former prime minister Najib Abdul Razak's bank accounts which are now subject to MACC scrutiny.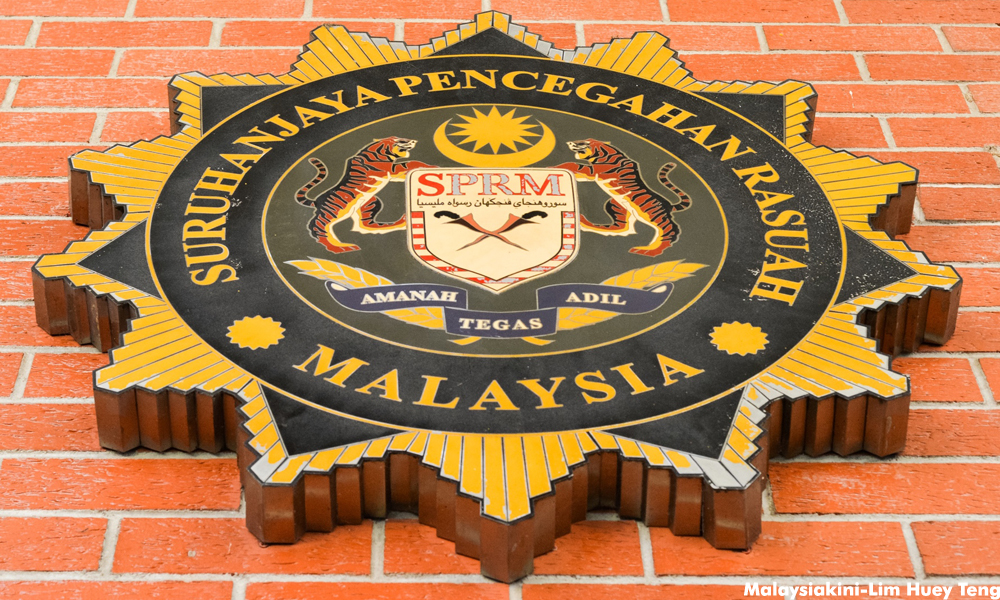 MACC is pursuing civil forfeiture suits against those who received money stemming from Najib's AmBank accounts. The authorities have alleged that 1MDB funds were siphoned into these accounts.
According to the 11 board members, Kojadi had been corresponding with the MACC since early this year.
Earlier today, Ng issued a statement claiming that he had initiated an emergency board meeting yesterday to discuss plans to return the money in view that the MACC was pursuing forfeiture suits against alleged recipients of 1MDB funds.
According to Ng, the board had instructed him to approach the MACC today to clarify Kojadi's position and to seek guidance.
Ng (below, right) claimed that MCA president Wee Ka Siong (below, left) had interfered by instructing the board to stop the meeting. Wee also allegedly instructed the board members to meet with MCA's leadership on July 1 or 2.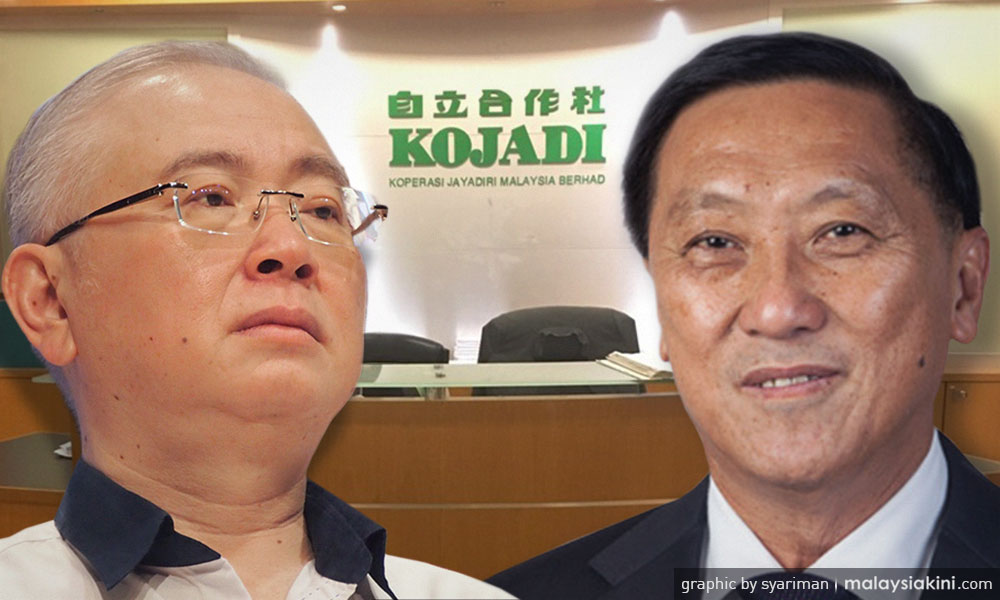 Ng said he had resigned from MCA today as a mark of protest and will call for another board meeting soon to re-table his proposal to return the money.
The 11 board members confirmed that Wee had indeed sought a meeting with the board next week.
"However, he had in no way interfered with the day-to-day running of Kojadi. Instead, Wee's wish to have a discussion with the board complies with the outcome of the board meeting.
"Moreover, MCA laid the bedrock of Kojadi over 30 years ago. Hence, it is both a given and a responsibility for the present-day MCA president to show concern for Kojadi's operation," said the 11 board members.
The board members said Kojadi will continue to be run professionally and it has proven to be a successful cooperative.