Home Minister Muhyiddin Yassin has denied accusing Teoh Beng Hock's family of demanding further compensation from the government over his death. 
Muhyiddin said his comments were misunderstood.
"I did not accuse them (of wanting more compensation). I was only explaining that the process has been long and arduous.
"In any case, I have left the matter in the hands of the attorney-general, who will release a statement on this issue next week," he was quoted as saying by The Star.
The statement is believed to be in regard to the outcry over the police investigating Teoh's death under Section 342 of the Penal Code, which deals with wrongful confinement.
Previously, Teoh Beng Hock Trust For Democracy chairperson Ng Geok Chee said this would go against the findings of the Court of Appeal in 2014, which ruled that one or more unknown persons, including MACC officers, had caused the death of Teoh when he was in their custody.
Asked to comment on this on Wednesday, Muhyiddin said that all avenues in the investigation into Teoh's death have been exhausted.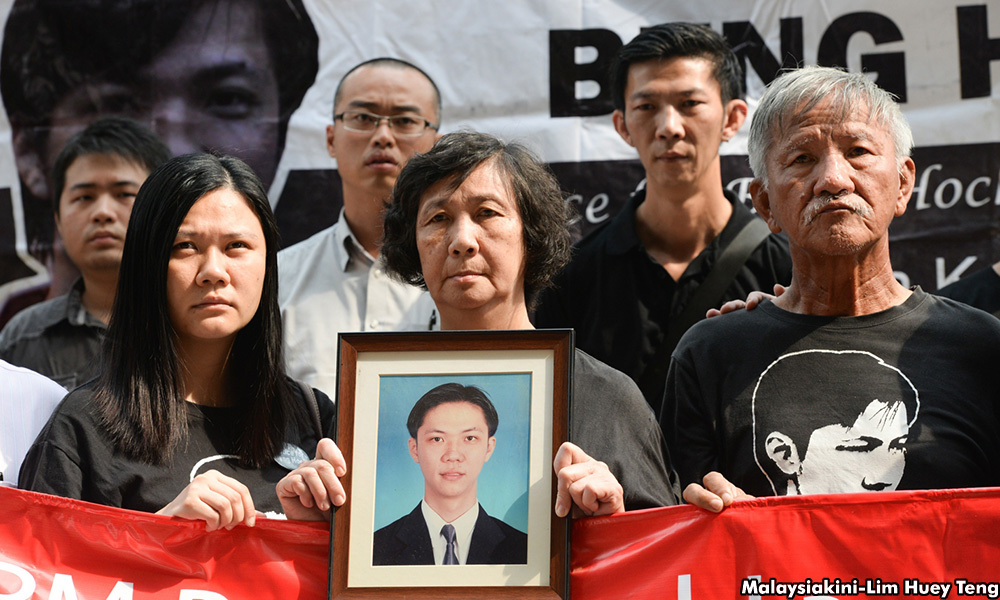 "When the family has received compensation and they continue to demand more, I would just leave the matter to the attorney-general," he had said.
Bukit Gelugor MP Ramkarpal Singh criticised this, saying the family were not asking for what they are not entitled to.
On July 16, 2009, Teoh was found dead after falling nine floors from MACC's former Selangor headquarters in Shah Alam where he had been held overnight for questioning.
The deceased was the political aide to Seri Kembangan assemblyperson Ean Yong Hian Wah.
Following the 2014 Court of Appeal verdict, MACC agreed to pay RM600,000 to Teoh's family to settle a negligence suit they brought against the commission.
The court also ordered the police to investigate the death.
However, at that time, the Attorney-General's Chambers found no criminal elements in his death.