Umno president Ahmad Zahid Hamidi is testing the waters to see if he should end his garden leave according to a party insider.
The source said there were calls by some for him to resume active duty.
"But Zahid is not hasty, he wants to see the grassroots' mood first before making any decision.
"That is why Zahid is officiating Umno division meetings, to see for himself the ground sentiment," the source told Malaysiakini.
However, they said that there was also strong opposition against Zahid making a comeback, particularly from a "southern state".
Zahid went on leave last December as Umno lawmakers defected to Bersatu.
Since then, the role of patty president has been taken over by Umno deputy president Mohamad Hasan (below).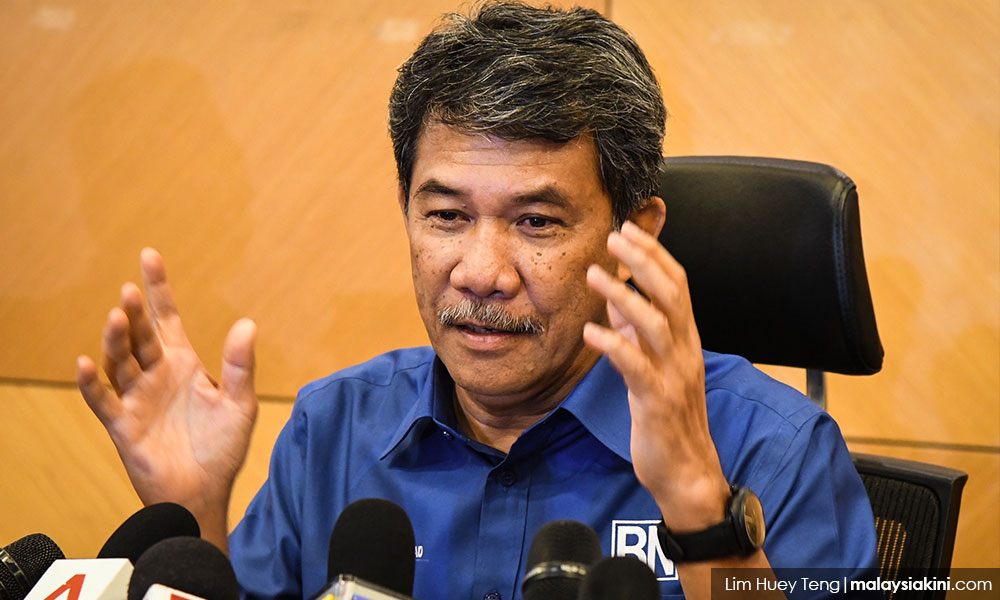 Under Mohamad's leadership, Umno's partnership with PAS has strengthened leading to a hattrick of by-election wins at Cameron Highlands, Semenyih and Rantau.
The source, who is close to Zahid, admitted that Mohamad - the former Negeri Sembilan menteri besar - was doing a good job of leading the party.
Besides grassroots sentiments, he said Zahid was also taking into account the criminal charges being levied against him and how this would affect the party.
The Bagan Datuk MP was slapped with a total of 40 charges for allegedly taking over RM54 million in bribes from visa management company Ultra Kirana Sdn Bhd.
Altogether, Zahid is facing 87 charges of corruption, the most among the BN leaders hauled to court after the Pakatan Harapan government took over last year.