The police report based on findings of the Royal Commission of Inquiry on Bank Negara's foreign currency dealings in the 1990s has been classified as "no further action", said de facto Law Minister Liew Vui Keong.
He said this is due to a lack of documentary evidence of the alleged misconduct, and the original complainant - the RCI's secretary Yusof Ismail - had also retracted the police report that was lodged on Nov 30, 2017.
"After examination (of the complaint), it was found that there is a lack of documentary evidence to prove the allegation because the incident occurred over 25 years ago and the original documents could not be obtained.
"At the same time, the complainant had retracted the police report. Thus, the case has been classified as NFA," Liew (below) said in a written parliamentary reply yesterday.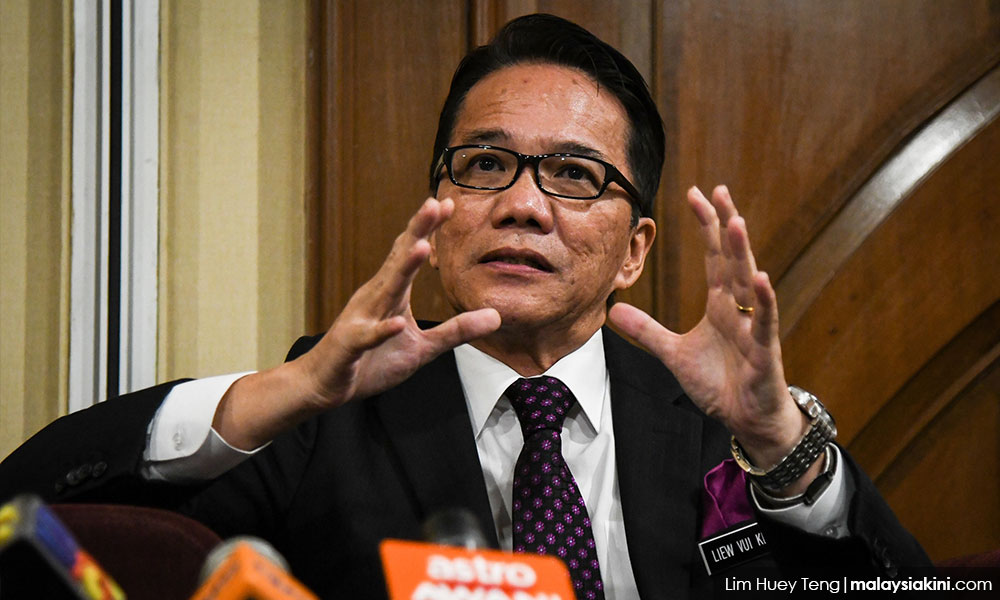 He was responding to a question from Ahmad Maslan (Umno-Pontian), who asked the government what follow-up action had been taken regarding the RCI and the police report.
Ahmad also asked when the government would set up RCIs to investigate 1MDB, Tabung Haji, Felda, and Mara, but Liew did not respond to these queries.
The RCI had found that Bank Negara lost RM31.5 billion in foreign exchange trading between 1992 and 1994, and opined that this "excessive" and "speculative" trading amounted to a criminal breach of trust under Sections 406 and 409 of the Penal Code.
It recommended that then Prime Minister Dr Mahathir Mohamad and his deputy Anwar Ibrahim to be investigated to determine whether they had concealed facts from the cabinet.
Mahathir's lawyer Hanif Khatri Abdulla had accused the RCI report of being "half-baked" for failing to include documents supplied by Mahathir for its hearing.