Labis MP Pang Hock Liong has expressed regret if his question concerning number plates had hurt the feelings of the Johor royal family.
"I wish to put on record that I do not hold any disrespect for the Johor royal family.
"That would be the last thing on my mind, and it is with regret if my question has unintentionally hurt the feelings of the Johor royal family," he added in a statement this afternoon.
The DAP lawmaker had asked in Parliament if the number plates "TMJ" and "RZ" were registered with the Road Transport Department and if not, should vehicles with these plates be allowed on the roads.
The "TMJ" number plate is used by Johor Crown Prince Tunku Ismail Sultan Ibrahim while "RZ" is used by the Johor Permaisuri Raja Zarith Sofiah.
Pang's query had raised the ire of Johor opposition assemblypersons, who sought to raise an emergency motion on the matter in the state legislative assembly yesterday.
Commenting on this, the MP regretted how Umno "deliberately and deceptively twisted and spun" the question into a racial issue which could spark an "imaginary war" with the royal family.
"Umno's only purpose for the motion was to draw a wedge between me and the royal family. The motion was a veiled attack against me personally and DAP in general," he said.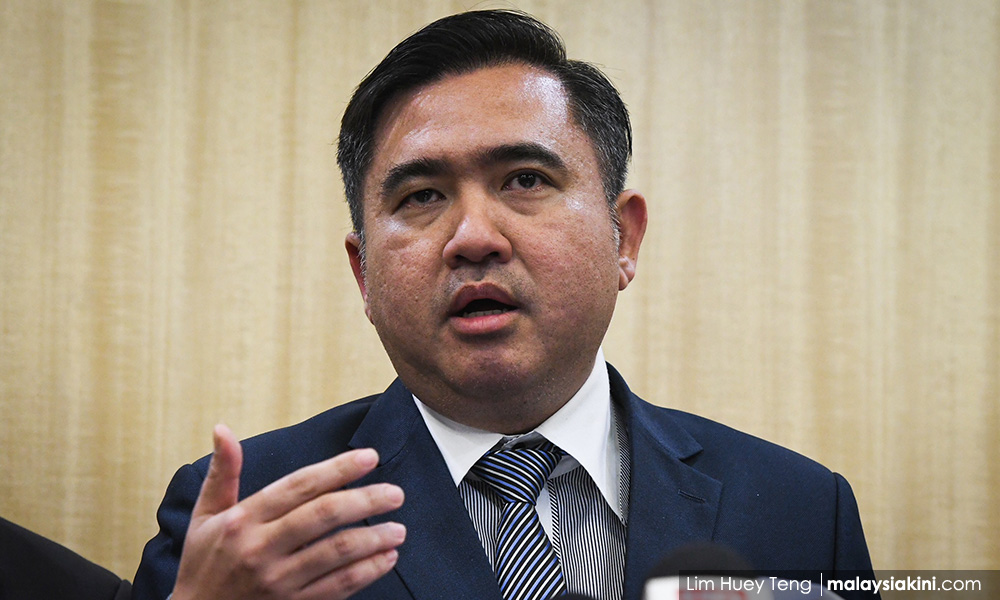 Pang also claimed that after failing to push through the motion, a Facebook account linked to Umno had circulated a false statement attributed to him, demanding the Johor royalty not to use the "TMJ" and "RZ" number plates.
"I wish to put on record that I have never issued such a statement," said the MP, adding that he had lodged a police report on the matter.
Met by reporters in Parliament later, Pang reiterated there was nothing controversial about his question and that he accepted Transport Minister Anthony Loke's (above) answer on the matter.
"That is the response from the minister. I have to accept it. He referred to a lot of regulations under MOT (Ministry of Transport)...
"At the moment, I have to accept what is given to me," he said.
Earlier today, Loke dodged queries surrounding the ministry's written reply to Pang's question, which did not directly state whether the two number plates were registered or otherwise.
In the written reply uploaded on the Parliament website yesterday, the Transport Ministry merely cited regulations pertaining to the powers of the transport minister and RTD director over vehicle licence plate registration.