PKR's political bureau will decide on the membership status of Santubong PKR Youth division chief Haziq Abdullah Abdul Aziz this evening.
Party president Anwar Ibrahim said the bureau will hear from the party's disciplinary committee before making a decision.
Last month, Haziq caused a storm by claiming that he shared an intimate moment with PKR deputy president Azmin Ali, which was captured on video and widely shared.
Azmin, who is economic affairs minister, has denied involvement and claimed that Haziq was part of a plot to damage his political career.
The video, in multiple parts, was distributed to the press and party members in a highly coordinated and deliberate manner beginning June 12.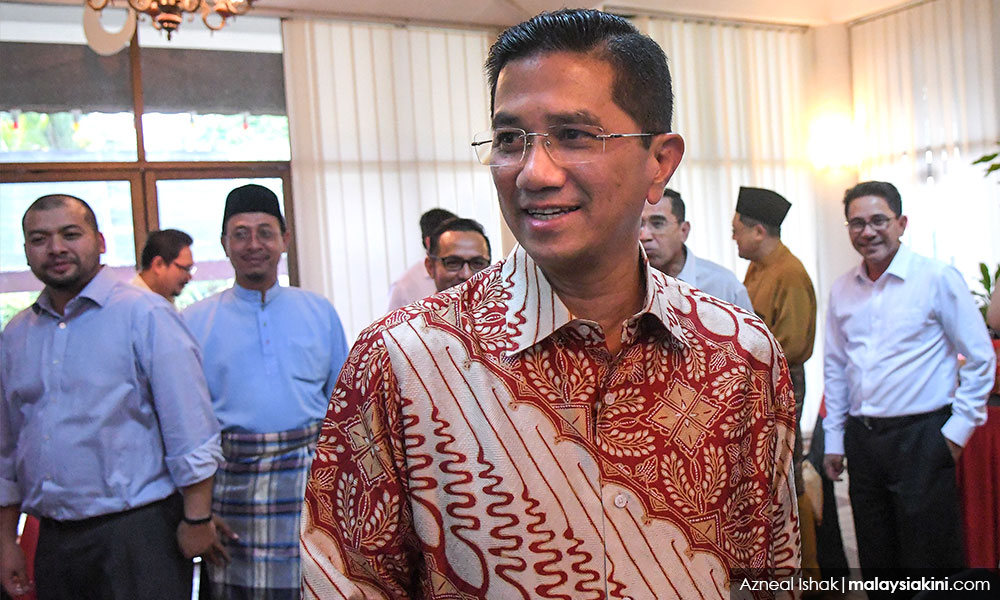 The episode has caused fissures in the party. Azmin is convinced that the release of the video was an inside job and that the dalang (mastermind) was clear for all to see.
Two Azmin allies - PKR vice-president Zuraida Kamaruddin and researcher Khalid Jaafar - have also ticked off Anwar for not acting against Haziq earlier.
Zuraida's comments attracted heavy criticism from Anwar's supporters for not abiding by the political bureau's decision to issue Haziq with a show-cause letter.
Although it has been three weeks since the video surfaced, the police have yet to take any action or confirm the authenticity of the video.