PARLIAMENT | The Education Ministry has stressed that it does not differentiate between Sijil Tinggi Persekolahan Malaysia (STPM) and matriculation for entry into public universities and that it is decided based on meritocracy.
But based on data from the recent 2018/2019 academic year, students who go through the matriculation system stand a better chance of gaining entry into a public university compared to an STPM student.
According to a written reply dated July 3 by Education Minister Maszlee Malik, 33,197 STPM graduates and 20,907 matriculation graduates applied for entry into public universities.
Of the 33,197 STPM graduates, 24,375 or 73.4 percent were admitted into public universities, while of the 20,907 matriculation graduates, 20,269 or 96.9 percent were admitted into public universities.
This does not necessarily contradict the Education Ministry's position that there is no differentiation and that it is based on meritocracy, as the difficulty levels of both certifications must also be considered.
Overall, there are still more STPM graduates in public universities compared to matriculation graduates due to the large number of applications from the former.
For the 2018/2019 intake, STPM graduates make up 54.6 percent while matriculation students make up 45.4 percent for intake into public universities.
The data does not consider intake other than STPM and matriculation.
Maszlee gave the data in response to PKR's Segamat MP Edmund Santhara who asked which certification would get priority for entry into public universities as well as for statistics to back them up.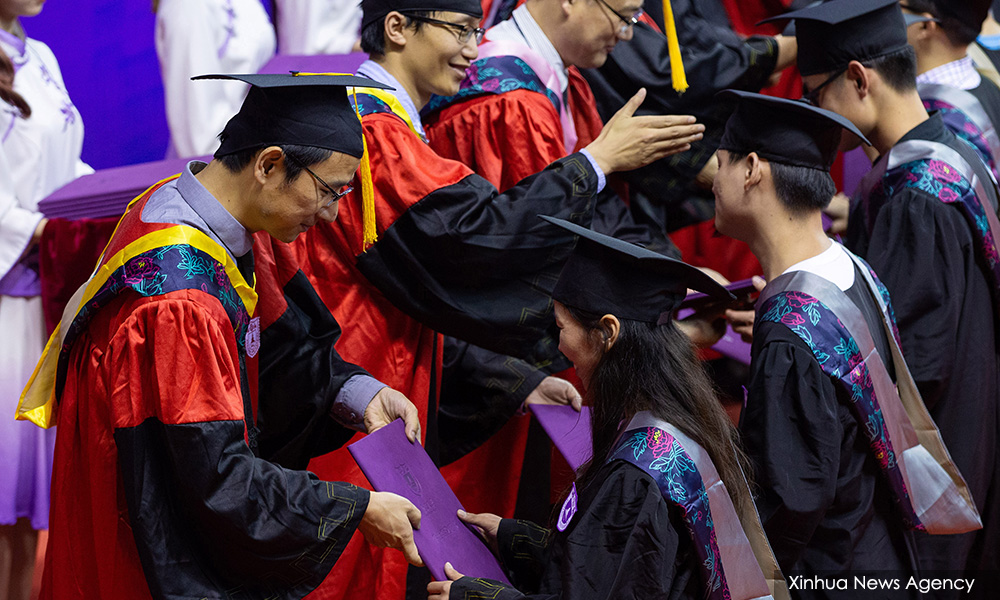 Maszlee, in the written reply, said there is no specific ratio for the intake as STPM and matriculation graduates tend to take different courses.
"... the majority of matriculation graduates take Science while the majority of STPM graduates take Arts.
"Therefore, there is no specific ratio to prioritise between STPM and matriculation candidates into public universities as the general prerequisite for a degree course requires SPM qualification," he said.
The minister said the ministry had practised meritocracy since the 2002/2003 intake.
"This includes the intake into polytechnics and community colleges, which is based on meritocracy with a 90 percent consideration for academic performance and 10 percent for co-curriculum.
"All qualified candidates who score well, regardless of race, religion, state, economic status or region are given the opportunity to study in public universities," he said.