Exactly one year ago, Numan Afifi made the decision to step down as the interim press officer to Youth and Sports Minister Syed Saddiq Syed Abdul Rahman following backlash over his LGBT rights activism.
Recounting the incident on Twitter today, the activist said he had "no regrets" about the decision, as it eventually led to him consulting for a United Nations agency and helping others in the gay community via his youth support group.
"One year ago, at this hour, I made the most difficult decision in my life so far. 
"I was left without earnings and a stable job for six months, and suffered tremendous humiliation, all because of my sexual orientation and my advocacy for anti-discrimination," he tweeted.
"I've never regretted this as… I would then go on consulting for a local UN agency as one of their youngest consultants, started a youth support group for gay men that are changing their lives, and be given the honour to speak at the UN in Geneva.
"I hope, one day, everyone gets an equal opportunity to serve their country," he added.
Numan (photo) is the president of the LGBT rights group Pelangi Campaign, and vice-president of Change Led By The Young Generation (Challenger).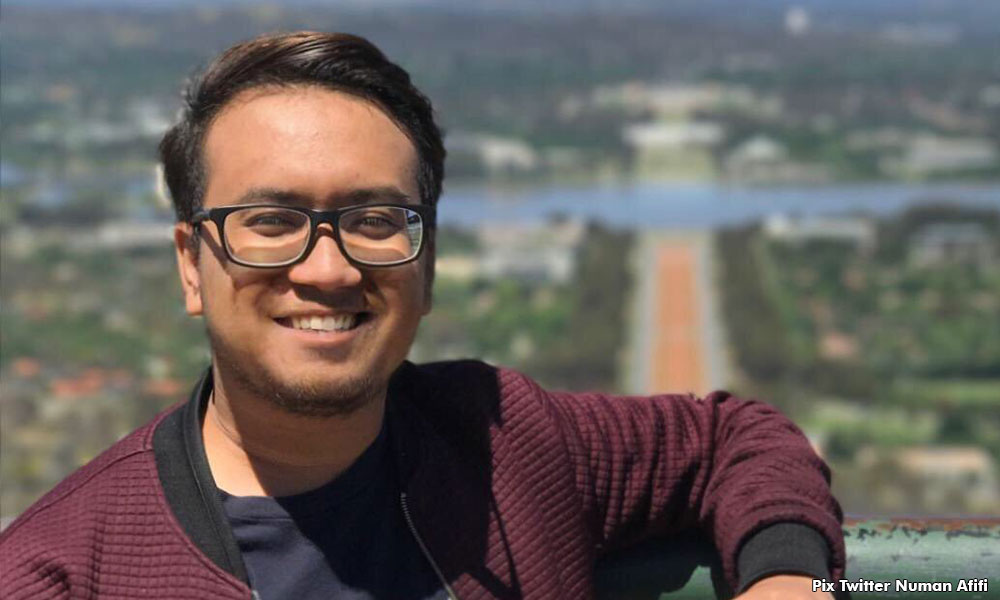 The latter was formed in 2016 by Syed Saddiq and 24 other student representatives and youth leaders to speak out against the Najib Abdul Razak administration.
Last year, critics latched onto Numan's apparent appointment as Syed Saddiq's press officer in light of his LGBT activism.
He came to public attention when he organised a Pride Day breaking-of-fast event for the gay community in 2017.
After stepping down, Numan explained that he was never officially employed by the Youth and Sports Ministry, but had been asked by his friend Syed Saddiq to help handle press matters until the role was filled.
He also alleged that sabotage was involved in his name appearing on the staff list on the ministry website.
Several NGOs and politicians, including Klang MP Charles Santiago, had stood up for Numan and urged the Pakatan Harapan government not to succumb to discrimination.
Numan eventually said he was going abroad for a short break.
He made headlines again in April when he was questioned by police over a speech he delivered during Malaysia's Universal Periodic Review (UPR) at the UN in Geneva a month prior.
Numan was speaking as an International Lesbian and Gay Association delegate on behalf of a coalition of local NGOs working on issues related to gender identity and sexual orientation.
Foreign Minister Saifuddin Abdullah had expressed concern over the police's move to question Numan.
In May, his interview on Astro Awani's 'Let's Talk' programme on the problems faced by the LGBT community in Malaysia was not aired.