PARLIAMENT | Opposition complaints with the impending levy for those flying out of the country has found support from Tourism Minister Mohamaddin Ketapi.
During Question Time, Jalaluddin Alias (BN-Jelebu) said AirAsia Bhd had met with opposition lawmakers to ask that their concerns about the departure levy are conveyed to the government.
The levy is expected to come into force in September.
"It will disrupt the arrival of foreign tourists," Jalaluddin told the Dewan Rakyat.
"So they (AirAsia) asked if YB can ask the Pakatan Harapan government to postpone the departure levy, so at least we can bring in as many tourists as possible in 2020."
This is in anticipation of Visit Malaysia Year 2020, which Tourism Malaysia expects to net RM100 billion in receipts.
Responding to this, Mohamaddin replied "I strongly agree," surprising the opposition bench, which then cheered in agreement.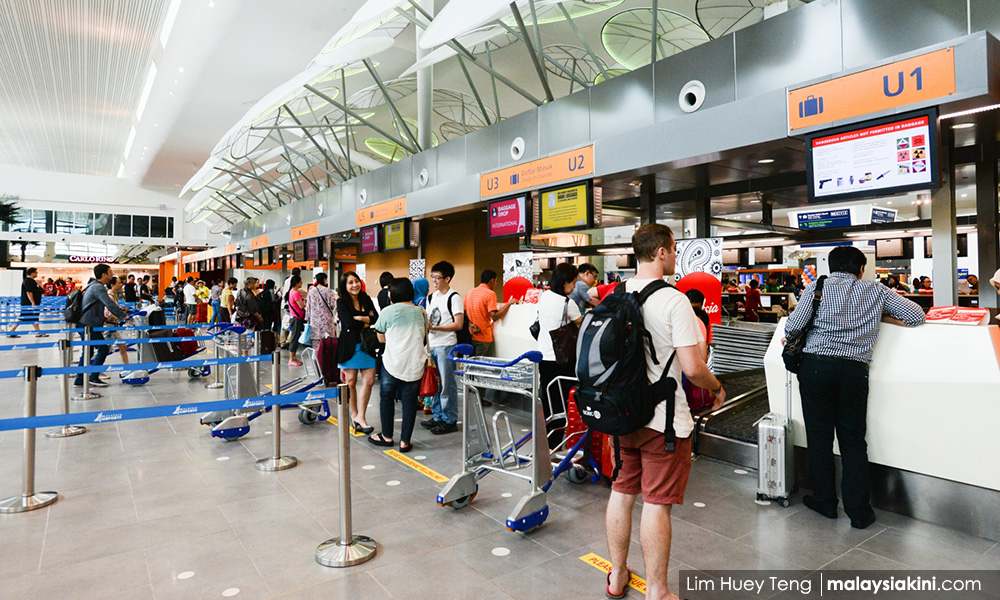 "But that question must be directed to the finance minister (Lim Guan Eng)."
Mohamaddin then said he would seek to convince Lim on the postponement.
"Because I have said that I agree, I will try and negotiate with the finance minister," he added.
Once the departure levy comes into force, those departing from Malaysian airports to Asean destinations will have to pay RM20, and RM40 for non-Asean destinations.