The birth control medications that were administered to Orang Asli women were meant to avoid complications associated with anaemia, said Health Minister Dzulkefly Ahmad.
He said the intervention was done out of a sense of responsibility as it is important for women with anaemia to avoid pregnancy.
"It was done out of a sense of responsibility to save them so that they don't suffer complications during (pregnancy). They were suffering from anaemia.
"So, this intervention is an important precaution to save the pregnancy.
"It is not permanent. After two years, they would no longer be given the medication. It was not done out of mala fide; this is important to save Orang Asli women," Dzulkefly told a press conference today, based on a recording of a press conference held in Sungkai.
Anaemia is a condition in which one doesn't have enough healthy red blood cells to carry adequate oxygen to the body's tissues.
The minister was also asked about the alleged side-effects of the birth control interventions.
Dzulkefly said, "I don't think that was the issue", before going on to explain that the move was meant to avoid anaemia-related complications during pregnancy.
He did not address allegations that Orang Asli women had been coerced into taking medication or were not given an adequate explanation of what they were for.
Dzulkefly also mentioned that the incidence of anaemia among women was 27 percent, but it is unclear whether he was specifically referring to Orang Asli women or otherwise.
According to WHO, anaemia affects 24.8 percent of the global population. The prevalence of anaemia among pregnant women and non-pregnant women is 41.8 percent and 30.2 percent respectively.
On Tuesday, representatives from five Orang Asli villages submitted a memorandum to the government claiming that, among others, Orang Asli women had been birth control pills without adequate explanation.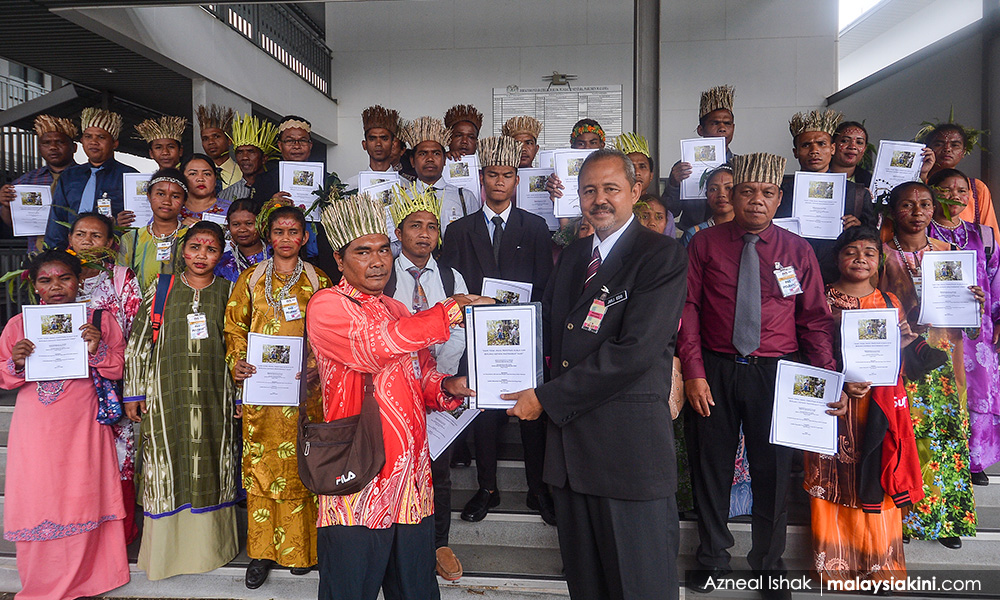 They had demanded the government cease the practice.
One Orang Asli activist, Nora Kantin, also claimed that Health Ministry personnel threatened to confiscate the women's medical cards if they refused to take the medication. 
"Newlyweds among the community are especially targeted and forced to take the injections after having just one child.
"The injections harm our health. Many women become bloated, going from skinny to overweight quickly. We all felt weak after the injections," she told Malaysiakini yesterday.
Orang Asli Affairs Department (Jakoa) had said they would investigate the claims.
Minister in the Prime Minister's Department P Waythamoorthy said he was shocked by the allegations and would set up a panel to probe the matter. 
He said he would also discuss the matter with Dzulkefly.