Deceased firefighter Muhammad Adib Mohd Kassim's father has filed an ex-parte application to initiate committal proceedings against Attorney-General Tommy Thomas (above) with regard to the inquest to determine his son's cause of death.
Lawyer Kamaruzaman A Wahab, who is representing Adib's family, informed Coroner Rofiah Mohammad regarding this during today's inquest proceedings at the Shah Alam High Court.
According to Astro Awani, the application was filed by Mohd Kassim Abdul Hamid (below), 64, through Messrs Zubir Embong & Associates at the Sessions Court.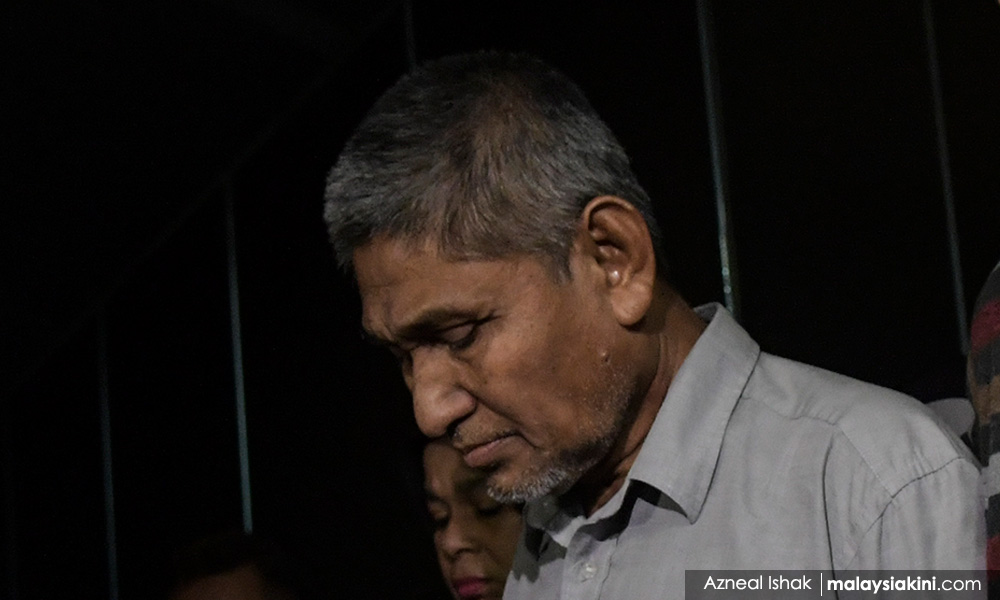 Meanwhile, lawyer Mohd Zubir Embong, who is also representing the family, said the application, which was filed this morning, concerns the AG's affidavit that Adib did not die from injuries sustained from an alleged assault.
"The inquest is seeking answers (for the cause of his death) but he (Thomas) provided a reason even before a decision by the Coroner's Court. This is contempt of court," he was quoted as saying.
Adib, a member of the Subang Jaya Fire and Rescue Department's Emergency Medical Rescue Service (EMRS), was seriously injured during the Seafield Temple riots on Nov 27 last year.
He died on Dec 17 at the National Heart Institute in Kuala Lumpur.
Previously, the inquest heard conflicting testimonies from experts with regard to the cause of death whether Adib was assaulted on that night or if his injuries were due to the EMRS vehicle backing into him.
The riot erupted after a large group gathered at the more than a century-old temple following an altercation the day before in relation to its relocation.