Following a press conference by anti-Lynas campaigners yesterday, the rare earth processing plant has again contended that it is fully compliant with Malaysian regulations. 
In a strongly-worded statement today, Lynas discredited the activists for not basing their protest on data and further questioned why it was being "targeted".
"After so many independent and scientific reviews, it is disappointing that the anti-Lynas activists continue to make accusations that are factually incorrect and unsupported by any data with the intention of misleading the Malaysian people.
"[...] We call on the public to ask why Lynas is being targeted by so-called environmental activists when the company has met all of its health, safety and environmental obligations and when there are serious public health incidents in other parts of the country much more deserving of their attention?" it asked in a release co-signed by Lynas Malaysia's managing director Mashal Ahmad (above) and Ismail Bahari, its general manager for radiation safety, regulations and compliance.
Lynas disputed the strength of the protest movement, and stressed that it had been given the green light by Pakatan Harapan following scrutiny from an executive review committee set up last year. 
"(The committee) found Lynas Malaysia's operations are low risk, compliant with relevant regulations and that residue storage facilities are operated in a proper manner.
"These findings were made after a thorough review process that included meeting with a range of regulators and stakeholders, including anti-Lynas activists, and holding a public forum to ensure all voices were heard," it said.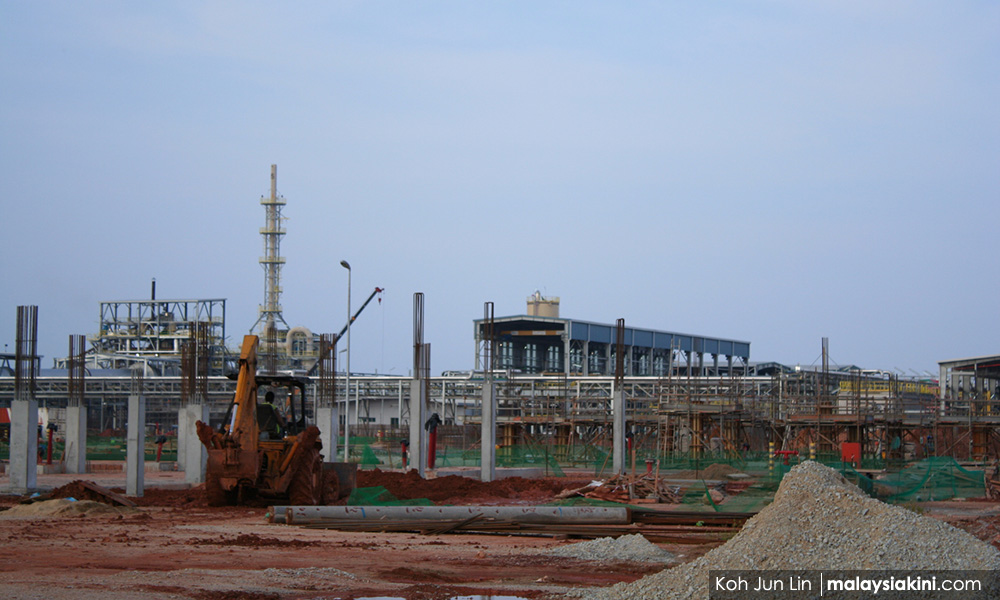 Lynas said its operations had also been approved by the International Atomic Energy Agency (IAEA) and a parliamentary select committee. The previous BN government had set up a special select committee to look into the company back in 2012. 
Yesterday, the Save Malaysia Stop Lynas (SMSL) coalition vowed to meet with Prime Minister Dr Mahathir Mohamad to convey their opposition towards the government's plans to renew Lynas' operating license for its plant in Gebeng, Kuantan. 
They are primarily concerned about the potential adverse effects of radioactive wastes produced by the plant.
SMSL had claimed to be backed by 80 civil society groups.
Two of the three waste streams produced at the Lynas facility in Gebeng are the radioactive water leach purification (WLP) residue and non-radioactive neutralisation underflow (NUF) residue.
Up to December last year, the accumulated WLP residue at Lynas' facility was 451,564 tonnes, while the NUF waste amounted to 1.113 million tonnes.