Deputy Minister in the Prime Minister Department Fuziah Salleh should stop twisting and turning on the Lynas issue and ask Finance Minister Lim Guan Eng to apologise to the rakyat for comments he made in an anti-Lynas rally in 2012.
MCA president Wee Ka Siong said this after Prime Minister Dr Mahathir Mohamad's announcement that Australia's Lynas Corp licence renewal hinged on the rare-earths producer providing a coherent plan to manage radioactive waste from its plant.
"Instead of Fuziah twisting and turning in answering this issue, why not she ask Lim to apologise to the rakyat or retract his statements as shown in this video.
"Otherwise, it is pointless for Fuziah to write at length (about the Lynas issue)," Wee said in a statement today.
The Ayer Hitam MP also provided a link to a video depicting Lim at an anti-Lynas rally in Georgetown in 2012 where the then Penang chief minister was giving a speech against Lynas.
"The choice is between Pakatan Rakyat which is against Lynas, against nuclear plants, or do we want BN which wants Lynas and nuclear plants? Which one will you choose?" Lim had said in his speech at that time.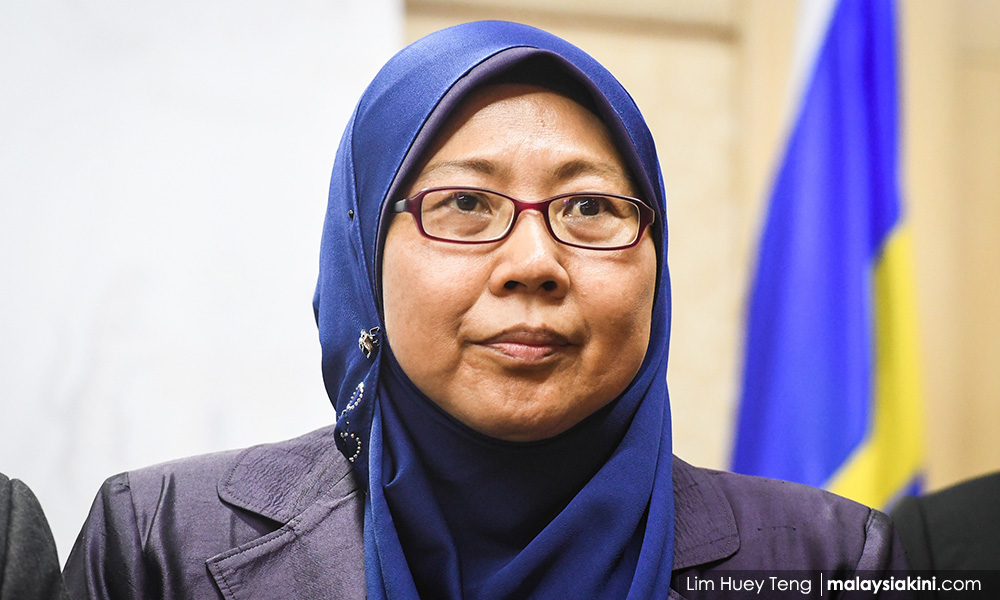 Meanwhile, Fuziah (above) has since come out with a statement following Mahathir's announcement where she maintains her position that Lynas should not be allowed to operate or continue to generate radioactive waste.
She then takes aim at certain cabinet members who "were still with BN" when she and others were fighting against Lynas in the past.
"They continue to be deceived (terpedaya) by Lynas as they were with the previous government and still understand the Lynas issue through the lens of the previous government while failing to see the real issues which my comrades and I have fought for," she said in an open letter yesterday.
Wee said Fuziah's statement was an attempt to play the blame game, and as usual, the blame was being pinned on BN.
"Yet Pakatan Harapan has been in power for more than a year. What use is this government?"
"What is even funnier is that Fuziah is a deputy minister and this Kuantan MP is also putting down her fellows in Harapan. Maybe she is trying to save herself.
"It clearly shows to us that this Harapan government is still not fully cooperative with each other," Wee said.