PAS has called on DAP ministers to quit their jobs following what it said were their conflicting stands with the rest of the cabinet.
PAS deputy president Tuan Ibrahim Tuan Man said these included the issues of extraditing controversial preacher Zakir Naik and the introduction of khat for the Standard 4 Bahasa Malaysia syllabus for vernacular schools.
On Zakir, Tuan Ibrahim said DAP was still pushing for extradition, even though the matter had been clearly explained by the Home Ministry.
He said DAP was also strongly opposed to khat despite Prime Minister Dr Mahathir Mohamad giving it the green light.
"As such, I urge any cabinet minister that doesn't agree with the government's decision to resign so as not to be a thorn in the cabinet.
"The country needs a cabinet that is strong, united and more stable to bring Malaysia forward," he said in a statement today.
Tuan Ibrahim said any instability in the government would affect foreign investor confidence in Malaysia.
Previously, Mahathir had said Zakir was unwanted in Malaysia, but could not be sent away as no other country would take him.
DAP veteran Lim Kit Siang, meanwhile, had supported a call for the preacher to leave the country voluntarily, courting brickbats from PAS, as well as an invitation to attend one of the preacher's ceramah in Kelantan.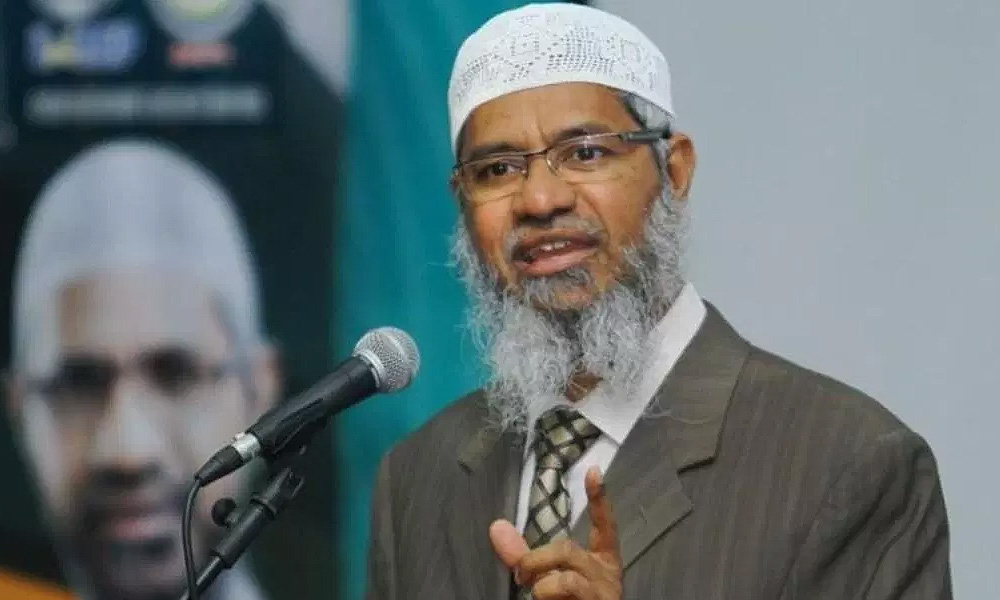 Zakir (photo) is wanted in India over money-laundering charges, which he claims are false.
Earlier this month, the Home Ministry said that Malaysia's extradition treaty with India states that an alleged offender may not be repatriated if it is found they may be denied a fair trial and be persecuted due to race, religion, or political beliefs.
On khat, meanwhile, over 100 DAP grassroots leaders had called on the government to reverse its decision. Kit Siang, however, said that there is no harm in learning khat.
DAP elected representatives nationwide were summoned to the party headquarters last night over the issue, and party secretary-general Lim Guan Eng has said that he will take their views into consideration.
However, Guan Eng also blamed Chinese publication Sin Chew Daily's reports on the issue, which he said had raised fears among the non-Malay community towards Jawi and its artform khat.