The Independent Police Complaints of Misconduct Commission (IPCMC) Bill is subject to change as Putrajaya engages stakeholders on the long-awaited initiative.
Tabled for first reading in the previous parliamentary session, de facto Law Minister Liew Vui Keong said today that the bill could be amended ahead of its second and third readings.
Liew spoke to the press after hearing feedback from Suhakam, the Bar Council and several NGOs, including Suaram, Citizens Against Enforced Disappearances, Lawyers for Liberty, Human Rights Watch and the Malaysian Centre for Constitutionalism and Human Rights today.
"We can always amend (the bill) during the second and third stages if need be. But of course, there are certain requests made by them that require cabinet decisions.
"I have to refer certain requests and especially policy decisions, like taking away the power of the prime minister from the IPCMC Bill and giving it to the commission to determine the composition of the commissioners," he said.
Another concern raised by the groups was over the scope of the IPCMC.
The minister said that they wanted the commission to extend its investigations beyond allegations of misconduct that occurred at police stations to cover all police operations regardless of location.
"It's not a big amendment that they want, it's just certain provisions. I don't think it's even 10 clauses that we need to look at.
"We have about 60 clauses here," he said.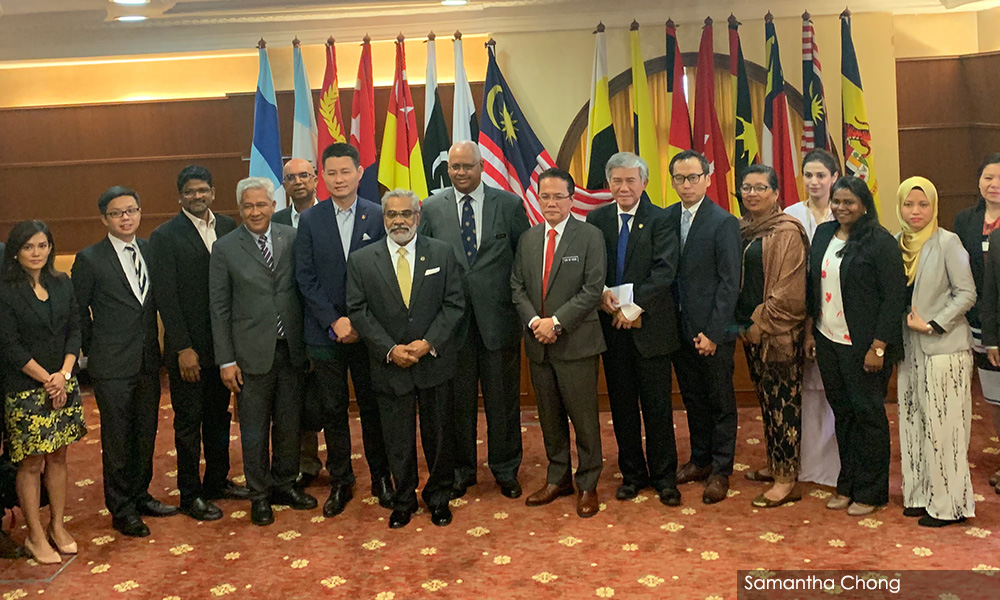 Liew expects to table the bill for its second and third readings during the first week of the upcoming Dewan Rakyat sitting, which is slated to begin on Oct 7.
Engage police next
Next, Putrajaya hopes to engage opposition MPs and the police for their feedback.
"There is a need for me to engage the police force in general because they are all over the country, and there are requests for me and also for the National Centre for Governance, Integrity and Anti-Corruption (GIACC) to come and give briefings.
"There are those who do not have the full information (about the IPCMC Bill), we intend to give them our circulars and give them our information to be posted on their notice boards," Liew said.
The minister noted that while the government appreciated the contributions of the police, the force was not without allegations of wrongdoing.
The tabling of the bill comes 14 years after the Royal Commission to Enhance the Operation and Management of the Royal Malaysia Police, led by former chief justice Mohamed Dzaiddin Abdullah, recommended the creation of an IPCMC.