The haze situation which started at the beginning of the month has deteriorated with Miri reaching hazardous levels while Klang recorded unhealthy readings.
Of the three monitoring stations in Miri, two showed poor air quality readings as at 1pm.
The monitoring station at Miri Industrial Training Institute displayed an API reading of 391, which denotes hazardous while another monitoring station at SK Kuala Baram 2 recorded an API of 134, which is unhealthy.
This is according to the Department of Environment (DOE), which has 68 monitoring stations nationwide.
According to the DOE, a reading of more than 300 is considered hazardous. A reading of 201 to 300 is very unhealthy, 101 to 200 is unhealthy, 51 to 100 is moderate while anything at 50 or below is considered good.
Meanwhile, in Klang, the DOE also recorded poor air quality.
Its monitoring station at Johan Setia showed an API of 115, which is unhealthy.
Other areas in Klang Valley are seeing moderate air quality. None of the locations recorded good air quality.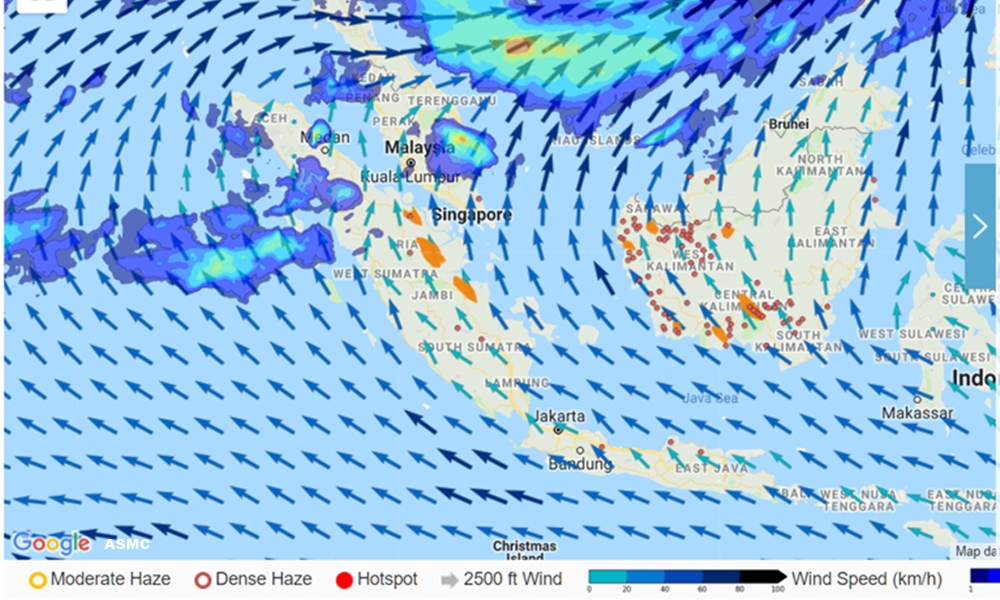 The haze situation is due to mostly forest fires in Sumatra and Kalimantan, Indonesia.
Farmers tend to clear their lands by burning them, contributing to the haze.
Indonesian President Joko Widodo has called the haze situation an "embarrassment" for Indonesia and pledged to address the situation.
"I sometimes feel embarrassed. This week I'm going to Malaysia and Singapore. However, I am also aware that it (haze) has become news headlines, affecting our neighbours," Jokowi had told the Indonesian media.