A firm believer that actions speak louder than words, deputy agriculture minister Sim Tze Tzin has taken up urban farming in his constituency of Bayan Baru.
The small garden outside the double-storey unit that serves as Sim's service centre now boasts eggplants, cucumbers and other herbs.
"Urban farming is the way forward to cope with rising food prices, and also to promote food sustainability in a rapidly developing nation," he said as he harvested some of the produce.
"With just a small space or plot of land, you can manage this urban farming system.
"Indeed, you will feel accomplished and proud to see your labour of love, growing well and healthy after just a few months."
At a press conference later, Sim said the country is facing a fundamental problem of food prices being driven up by insufficient supply.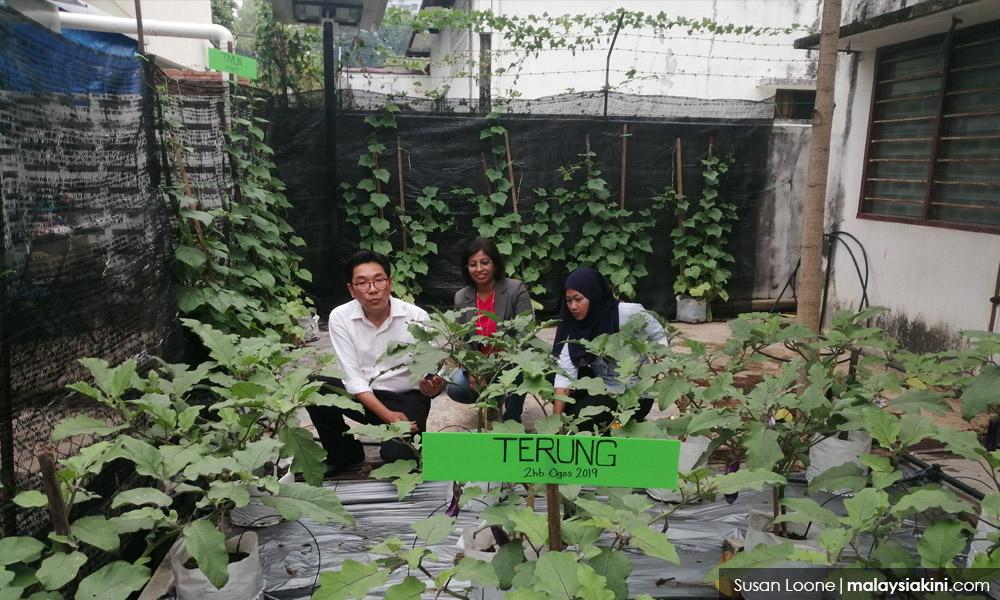 He pointed out that most of the 8 million hectares allocated for agriculture in the country are being used up by commodities such as palm oil and rubber.
"How much is left to grow padi, vegetables, fruits and livestock? Only about one million hectares."
Sim said the situation was different in Thailand where a higher percentage of land is used for agro-food production, which explains the "abundance of food" there.
From commodities to food
Moving forward, the deputy minister believes that Malaysians need to change their way of thinking, with so much emphasis already being placed on commodities.
He noted that there are many incentives for planting palm oil, such as financial grants and assistance with marketing palm products in Europe, China and Africa.
Sim stressed that the land given out in the 1970s for the production of commodities as a poverty eradication measure was the right move, as prices were high.
"But we are now faced with global climate change which is serious, as there will soon be lack of food for our increasing population if we do not find ways to remedy the situation," he cautioned.
"The projection by 2050, is that world population would increase to 9 billion, and we definitely need to allocate more land for food production.
"We have to slowly convert some land for agro-food like the existing Felda schemes, it is time now to diversify to include growing food, like padi, vegetables and fruits," he added.