Finance minister Lim Guan Eng (above) has vowed to once more propose the review of Putrajaya's plan to introduce khat (Jawi calligraphy) art in Standard 4 Bahasa Malaysia textbooks for vernacular schools next year.
Lim said he will raise the matter in the coming cabinet meeting on Wednesday.
"I will raise again... a proposal to review the implementation of Jawi illustrations or seni khat in the Standard 4 Bahasa Malaysia textbooks.
"This matter will be raised in cabinet and is not connected as to whether a minister did or did not say that many ministers disagreed with its introduction to Chinese and Tamil primary schools," he said in a statement today.
This statement comes following the claim by Minister in the Prime Minister's Department P Waythamoorthy (below) in a recent Bernama television interview that the majority of cabinet members had disagreed with the khat policy.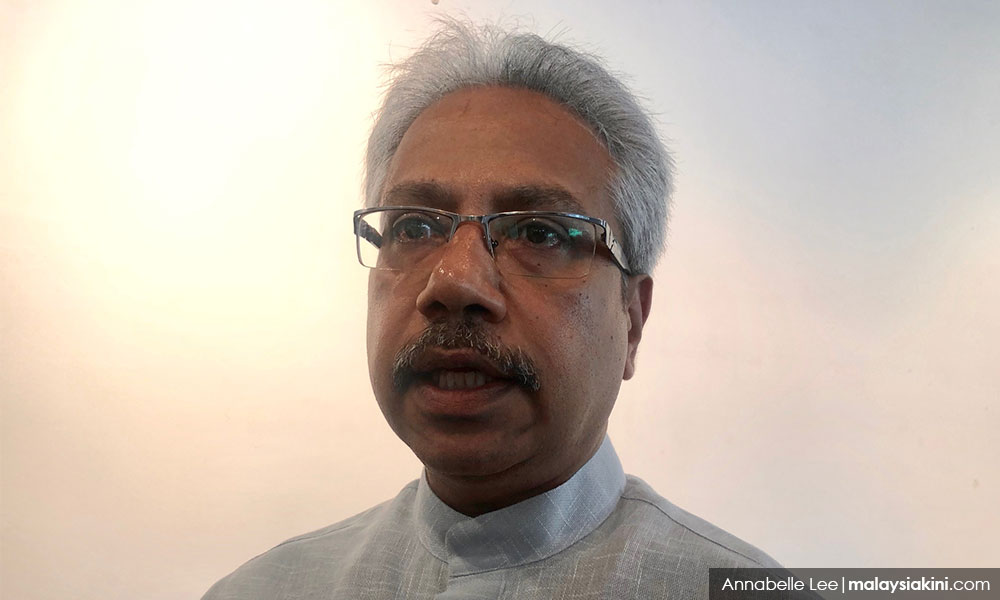 Waytha, who is de facto unity and social wellbeing minister, had further said the teaching of the matter in Tamil schools was unrealistic.
Various quarters, including the public, Tamil and Chinese education groups and DAP grassroots, had questioned the Pakatan Harapan government's motive in proceeding with the BN-era plan to include khat lessons in the primary school textbooks, for fear of Islamisation in schools.
According to Lim, he previously raised the matter to cabinet on Aug 7, after which the Education Ministry merely announced the teaching of the subject would be optional and lessons would be reduced to three pages instead of the initial six.
Students will not be assessed on the skills in examinations.
"DAP ministers had voiced in the cabinet meeting last week, the strong sentiments of the non-Malay community that were unhappy with the Education Ministry for proceeding with the implementation when it was done without prior consultation with stakeholders of Chinese and Tamil primary schools.
"Following this latest development and further consultations and feedback from the public, I will raise the matter again in cabinet this week," said the DAP secretary-general.
Khat is the calligraphic or written art form of Jawi, which was used to write Bahasa Malaysia prior to use of the Roman alphabet.
DAP leaders have come under fire from party members for seemingly going along with Putrajaya on khat.