Youth and Sports Minister Syed Saddiq Abdul Rahman said controversial preacher Dr Zakir Naik's statement about Hindus and Chinese in the country was an attack on all Malaysians and has backed calls for him to be deported.
"Yes," he told journalists when asked if he supported fellow ministers Gobind Singh, M Kulasegaran and Xavier Jayakumar's call in the cabinet to deport the Indian national for making racially and religiously sensitive comments.
"An attack against our Chinese and Indian brothers and sisters is an attack against all Malaysians," he added in a media WhatsApp group.
The preacher had last week spoke at a series of events in Kelantan as part of a tour by the PAS-led state government.
During one of the events, Zakir had suggested that Hindu Malaysians were more supportive of the Indian prime minister Narendra Modi than Malaysian prime minister Dr Mahathir Mohamad.
He later explained that his comment was taken out of context and that he was speaking in the context of Hindu Malaysians supporting Modi to have him extradited instead of Mahathir who has defended him.
During the same event, Zakir had also said if he is to be sent out of the country, so should the Chinese who were "old guests" in Malaysia.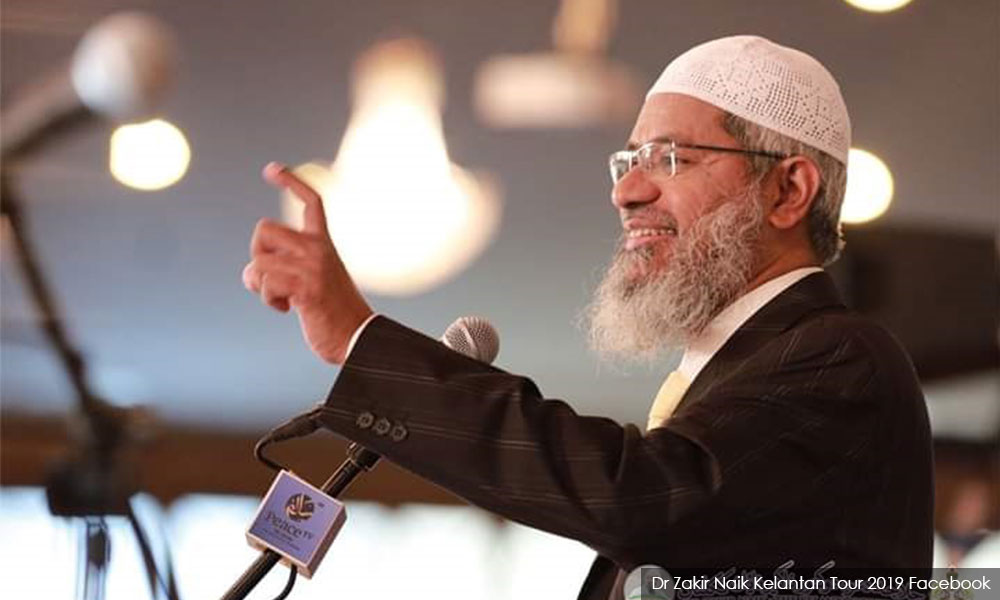 Syed Saddiq said Chinese Malaysians were not "guests" but Malaysian citizens who loved the country. Likewise, he said people should not question the loyalty of Malaysians.
"I know many Chinese and Indians who are willing to die for this country that they love. It is ridiculous to even think that my fellow Malaysians are my guests.
"They are my family for god's sake. Enough is enough," he said.
Meanwhile, in a separate statement, MCA president Wee Ka Siong said Zakir as an outsider is unqualified to demand Chinese Malaysians to leave the country.
"Even Malaysians cannot order another Malaysian to leave the country," he remarked.
He said Zakir must remember the compassion Malaysia bestows upon him by allowing him to remain in the country on humanitarian grounds, and be respectful of national conditions and sensitivities.
"He should not be obnoxious nor make demands which offend the sensitivities of Malaysian citizens […]
"If Zakir is unable to comprehend this basic etiquette, then he should get out of Malaysia. I appeal to the government to immediately deport Zakir from the country and impose a permanent ban against him from entering Malaysia," he said.
Zakir, who is wanted by authorities in India on money-laundering charges, has a permanent citizen residency in Malaysia.
Mahathir has baulked at suggestions to extradite him, expressing concern that he won't receive a fair trial in India.
However, the prime minister had said he was open to sending Zakir to a country that was willing to accept him.