The government has given a six-month licence extension to Lynas' rare earth processing plant in Gebeng, Kuantan, but imposed several conditions with a view that the factory will curb its radioactive waste production within four years from the granted extension.
The Atomic Energy Licensing Board (AELB), in a statement today, said the six-month extension to Lynas' licence, which is due to expire next month, was based on a cabinet decision.
It said the condition imposed was for Lynas to move the "cracking and leaching" phase of its operations, which produces radioactive waste, out of Malaysia.
"The overseas cracking and leaching facility must be built and commence operation within four years from the validity of the licence.
"Once the overseas cracking and leaching facility becomes operational, the licence holder is no longer allowed to produce radioactive residue exceeding one Becquerel per gram at its plant in Gebeng, Kuantan," the AELB said.
Lynas had previously expressed its preparedness to shift the particular operations back to Australia.
The AELB is also putting an end to Lynas' efforts to commercialise its Water Leach Purification (WLP), a radioactive waste residue, by diluting them and turning them into fertiliser dubbed "Condisoil" for agriculture purposes.
How to deal with existing waste?
The AELB said Lynas must terminate all research to this end.
Instead, it said the 0.5 percent of the company's annual gross sale which had been set aside for the purpose of such research must now be given to the government as additional collateral until it finally shifts the cracking and leaching operations abroad.
However, existing waste, as well as those that will be produced until the cracking and leaching operation is shifted overseas, remains an outstanding problem.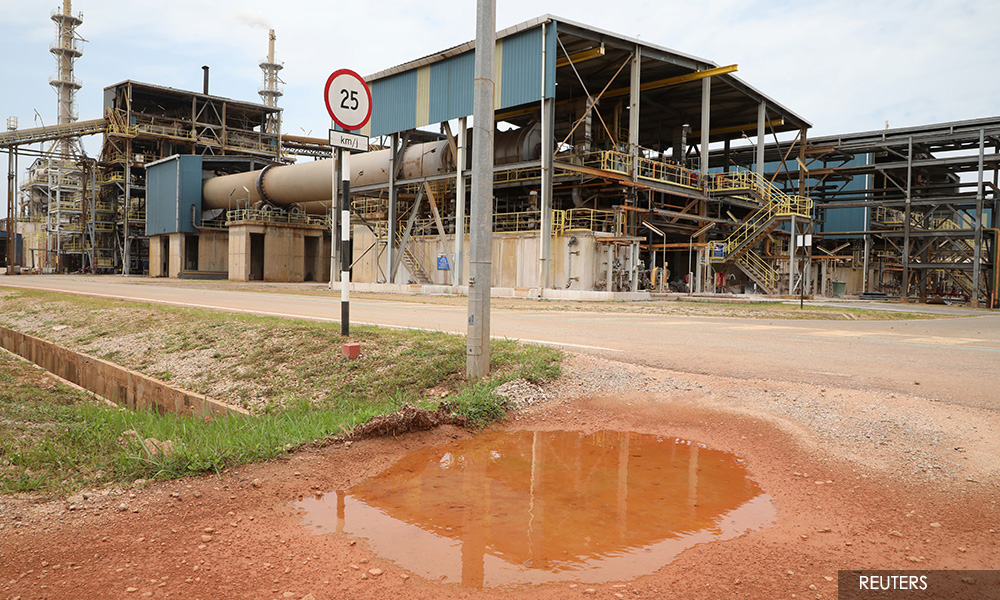 To address this, the AELB is requiring Lynas to identify a suitable site to construct a Permanent Deposit Facility (PDF) backed by state government written permission from where it will be located if it is unable to find a country that is willing to take in the waste.
"The licence holder must also present the plan to construct and finance the construction and operations of the PDF or show official permission from the authorities of any country where the WLP will be sent to.
"The construction of the PDF must be expedited to minimise the risk from the WLP stockpile that is now at more than 580,000 tonnes at the temporary residue storage facility which is exposed to major floods," it said.
AELB said it will monitor the construction and operation of the PDF to ensure it complies with international standards.
It said the decision was after the Australian federal government as well as the Western Australia state government informed Malaysia that it will not accept the WLP waste.
The waste is produced from the processing of rare earth ore extracted from Mount Weld in Western Australia.
AELB added that it had also taken into consideration the recommendations made by the government's Lynas Operations Evaluation Executive Committee.